John Deere Track Loaders in Kansas City
Are you having a hard time deciding if John Deere's Compact Track Loaders are for you? Heritage Tractor is here to help you decide. These machines are small, but don't let their size deceive you. They are ideal for getting in and out of small spaces while doing heavy duty work. You will feel right at home in the Track Loaders working around the ranch, doing construction work, and even working in the yard. You could call these machines a Deere of all trades.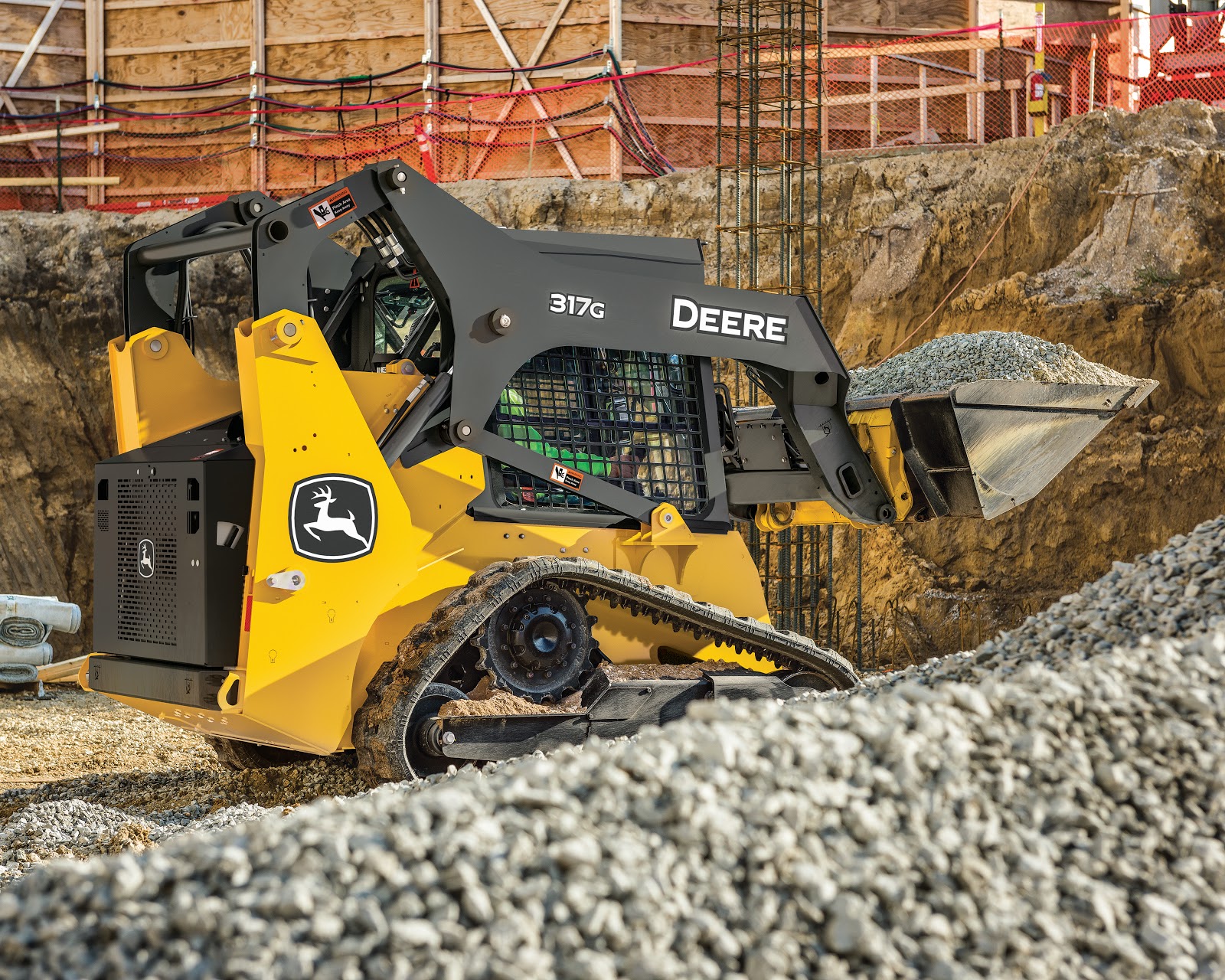 ---
Which Track Loader is Best
In short, it all depends on the job you're needing to do. John Deere designed several track loaders to ensure you would have the machine you need to get your job done and to get it done right (and turn a few heads in the process). Not only do these Track Loaders do the job, they look impressive doing it.
Check out our John Deere Track Loaders
Before designing these Track Loaders, John Deere asked customers what they would like to see in the new machines. They then took all of those suggestions and incorporated them into the 2020 Track Loaders. You could call these machines consumer inspired. At Heritage Tractor, we are consumer minded too. Your machinery needs are our main priority. Let us help you today! Find Your Heritage Tractor Dealership near Kansas City