GROWING A BETTER FUTURE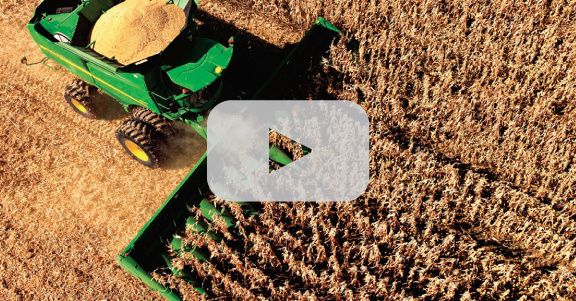 Each week, we rush through the grocery store throwing all of the things we need (and things we simply desire) into our overflowing carts. We debate over generic vs. name-brand, healthy or cheap, white or wheat. Sometimes, in the midst of our own little world, we forget how fortunate we really are. Food insecurity is a huge issue for people all over the planet.
At Heritage Tractor, we are hungry to help. For the past three years, we have partnered with local farmers, Foods Resource Bank, Orchard: Africa, and John Deere Foundation to help educate farmers in developing world countries. Funds raised from these Growing Projects provide education and supplies to men and women in developing countries, so they can learn how to provide for their families. FRB and Orchard: Africa visit these areas to teach eager participants how to grow everything from a simple hanging garden to a large village community garden to feed multiple families.
The beauty of this program is in the synergy between the American producer and the small stakeholder in Africa. It makes the world a much smaller place. Both groups raise crops to take care of their families. Both groups have concerns about insects, disease, commodity pricing and government policies. Both groups look to the sky and long for timely rains.
Last year, Heritage Tractor sponsored seven different Growing Project sites in the Atchison, Ks. area and the Adrian, Mo. area. We aim to expand the project to more locations in 2018.
How it works
A producer pledges a specified number of acres of corn or bean to the program. Once committed, Heritage Tractor reimburses the producer a specified amount per acre to help defray the cost of seed & fertilizer. The producer then plants, manages and harvests the field. The yield from the pledged acres then goes to the elevator where it is sold. The proceeds are split 50/50 between Orchard: Africa and Foods Resource Bank. John Deere Foundation also makes a monetary match to the donation.
How to get involved
We have good news: Your commitment to Heritage Tractor is already helping this cause! By purchasing parts, service and equipment from your local Heritage Tractor, you are helping us to fund the growth of this program. You are making a real impact in the lives of many in several African communities.
Want more? Donate to
Orchard: Africa
or
Foods Resource Bank
today. Or email
hti@heritagetractor.com
to learn about the many other ways to get involved.