---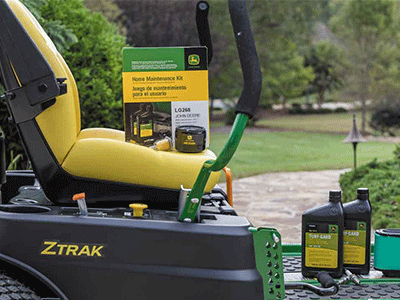 Home Maintenance Kit Sale1
Grab these savings with 15% off your all-in-one-box tune up kit for spring mower preparation.
---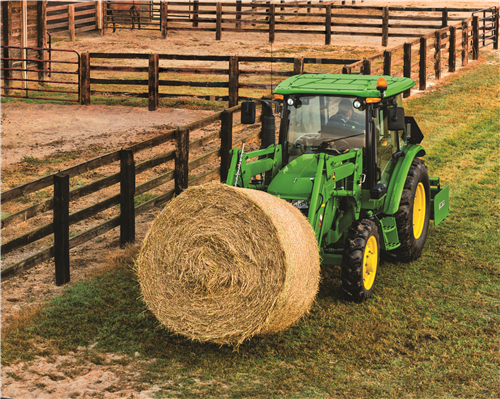 Get hay ready with:
15% off on all Small / Large Square Baler Parts, excluding grease, A&I products, Net wrap.2
12% off the total purchase of select attachments (Variable Core Valve Kit, High Moisture Kit, Anti-Windrow Kit for Rotary Cutters).3
---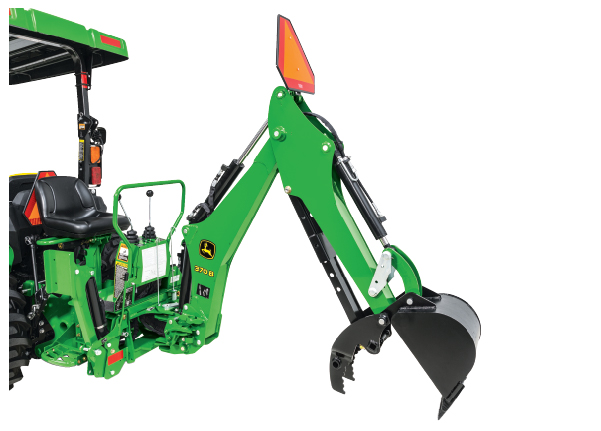 15% Off Backhoe Attachments4
You don't need to dig deep to add new attachments and accessories to your John Deere backhoe. With 15% OFF through April 30, you can add thumbs, buckets or other equipment to bump your capacity to tackle more challenging projects than ever.
---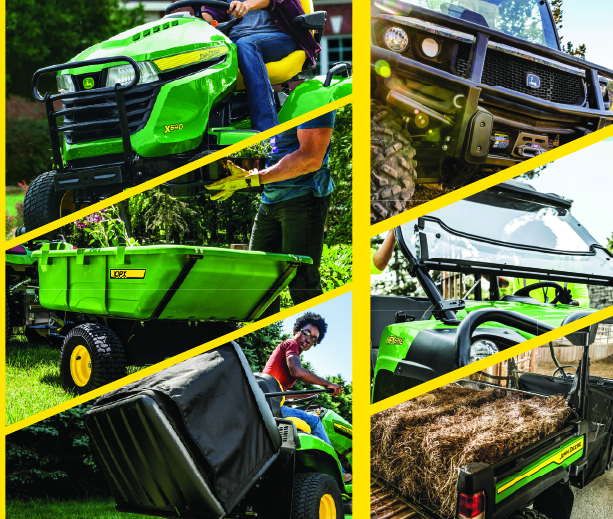 Save A Bunch5
Lawn Mower & Gator Attachment Sale
It's time to add that mulch control system, cart, or light you've wanted for your John Deere Riding Lawn Tractor. Add a sun canopy, rear hitch, striping kit, and more.
It's time to add that power lift kit, hitch, or winch you've wanted for your John Deere Gator Utility Vehicle. Add a front hood rack, light kit, windshield, and more.
---
Request More Information
---
(1) Receive 15% off the purchase of one or more Home Maintenance Kits. A&I products are not included.
(2) Offer valid on qualifying purchases made between February 1, 2023 and March 31, 2023. Receive 15% off the agreed upon purchase price of parts for small (models 336, 346, 327, 337, 347, 328, 338, 348, 466, 467, 468) and large (models L330, L340, L331, L341) square balers, to be applied to the total before applicable sales taxes, shipping rates and delivery charges. Excludes grease, oil and allied products. Some restrictions apply.
(3)12% off the total purchase of select attachments from 3 categories. Variable Core Valve Kit: BE23827, BE24159 and BE32298 High Moisture Kit: BE23829 and BE23828 Anti-Windrow Kit for Rotary Cutters: BP18444, AW32912, W50303, W50135, W50304, W49241, AW32912 and W48615
(4)Offer valid on qualifying purchases made between March 1, 2023, and April 30, 2023. Receive 15% off the agreed upon purchase price of backhoe attachments/accessories for 1 through 5 Series Tractors, to be applied to the total before applicable taxes, shipping rates and delivery charges. Maximum discount of $100. Some restrictions apply,
(5)Offer valid on qualifying purchases made from March 1 to May 31, 2023. Receive 15% off the agreed upon purchase price of Attachments and Accessories for Gatorâ"¢ Utility Vehicles and Residential Riding Lawn Equipment, to be applied to the total before applicable sales taxes, shipping rates, and delivery charges. Part number BM23459 is not included. Maximum discount of $400. Some restrictions apply,