John Deere Starfire for Sale in Lamar, MO
John Deere Precision Ag products are a proven way for producers to save time and money. From JDLink and the Operations Center to sharing data and making adjustments in real-time, there are countless ways that Precision Ag technology can improve the efficiency of your operation. At the heart of all of that is the John Deere Starfire receiver. Without this, there would be no satellite positioning, which is what the rest of these systems rely on. So if you're curious about what Precision Ag can do for you, then you'll be looking for a John Deere Starfire for sale. Come by your Lamar, MO Heritage Tractor location today.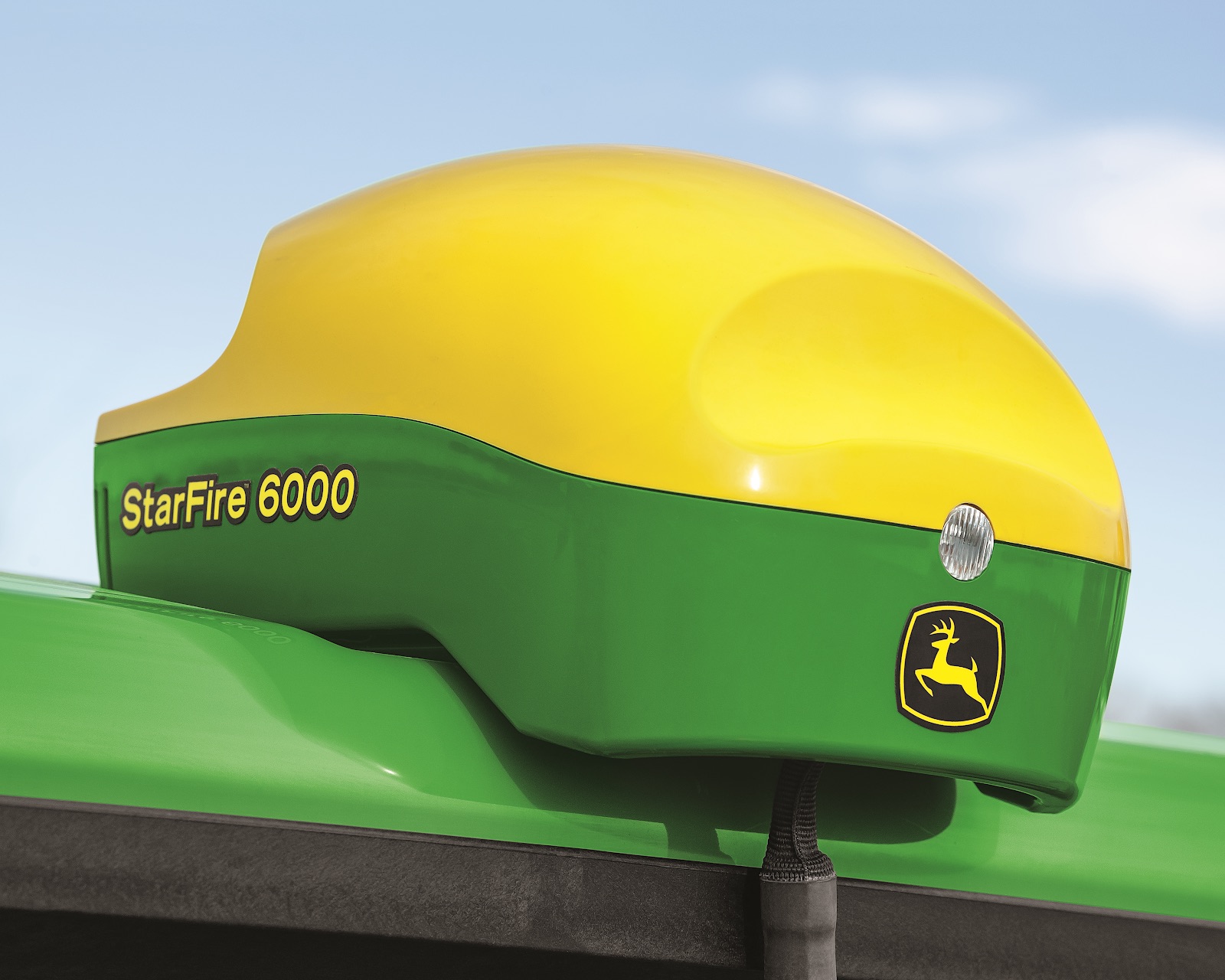 ---
The first thing the Starfire receiver opens up for you is using satellite positioning to improve planting, application and harvest accuracy. Depending on the level of accuracy you choose, you can enjoy pass to pass accuracy of less than an inch, performance that is repeatable season to season. This, combined with John Deere's section control on most planters and applicators, can significantly reduce overlap. Because you won't be overseeding, you'll be saving money and improving yields. This is especially helpful for operations that have irregularly shaped fields that might require a little overlap to achieve full coverage.
From there, the satellite positioning enabled by the Starfire receivers can be utilized by the Operations Center via the JDLink to provide real-time updates to managers and owners. In the past, larger operations have required fleet managers and operators to travel huge distances to check in with operators and machines, and get information on application rates and machine performance. But because Starfire Receivers can provide real-world location data, this can be combined with onboard performance data to provide managers with all the information they need, when they need it, at a central location. The time savings benefits are incredible.
The best part is Starfire receivers are compatible with equipment even if it isn't green. With rare exception, this fantastic system can be equipped on any number of brands of tractors, harvesters, and seeders. It's all part of John Deere's commitment to helping you improve your operation, no matter what.
If you're interested in a Starfire receiver and everything that having one can open up for your operation, swing by the Lamar, MO Heritage Tractor location today.