John Deere Precision Ag in Nevada, MO | Heritage Tractor
Technology continues to advance at a breakneck pace and the world of agriculture is not immune to the effects. John Deere is committed to making the most of these advances and harnessing this technology. The various Precision Ag offerings all work together to help you improve your efficiency and deliver better yields. Heritage Tractor can help you with all your John Deere Precision Ag in Nevada, MO so come by today!
One of the most straightforward uses of this increasing technology is the John Deere AutoTrac system. AutoTrac combines satellite guidance and auto-steering technology to guide your implements in the field. Reduce overlap and operator fatigue by more accurately tracking where your tractors have been and where they're going. AutoTrac technology can also be retrofitted on older John Deere tractors and implements that may not be green.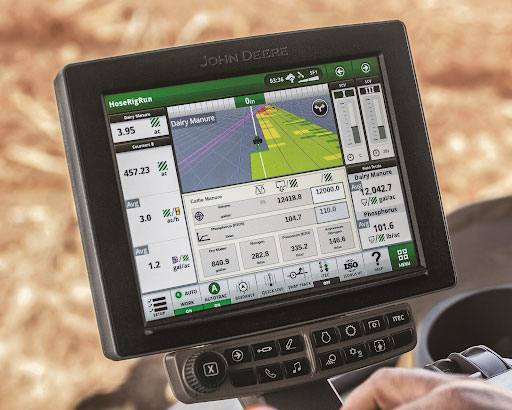 ---
AutoTrac ties in well with JDLink, which is a fleet management tool that allows you to track your machine's locations, monitor their performance and track their progress. With remote display sharing, you can send the data your machines gather to your dealer to help you diagnose problems. Or you can send that info to your agronomist and adjust application or harvest settings to improve your operation.
You can also choose to take advantage of the John Deere Field Connect. This tool allows you to monitor your field and soil conditions in real-time. You can take more control over your irrigation and drainage by giving you critical information like soil moisture levels, temperatures, and leaf wetness. This information can be used in tandem with other Precision Ag programs and tools to get the most out of your operation.
John Deere uses all this, and more, to help farmers keep up with the ever-changing world of technology. Given the increasingly small margins and shrinking room for error, all the accuracy and information provided by Precision Ag tech can make a huge difference. Contact Heritage Tractor in Nevada, MO today and let our expert techs tell you everything Precision Ag can do for you.