Heritage Tractor Blog
Wednesday, June 23, 2021
Yard Tips to beat the summer heat
While it's great for pool parties and ice cream, the summer heat is hard on your backyard. Here are 5 helpful tips when it comes to protecting your plants and keeping your lawn looking its best during the summer.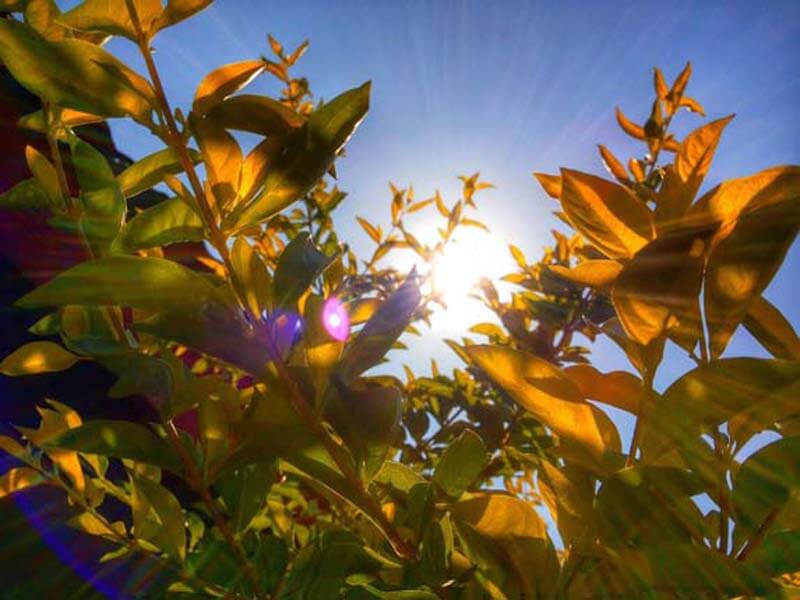 Focus on your trees – They keep everything else in your yard shaded. If they are struggling, drill a few holes around the base of the tree about 30 inches deep and fill them with compost. Use a 1-inch spade drill bit for the best results. This will allow water to travel deep into the ground where the roots are so you can be assured that your valuable trees are getting the hydration they need.


Keep your grass taller and your blades sharp – Taller grass prevents water from escaping by shading the soil. Now is a great time to raise your mower height so you're never mowing more than one-third of the grass blade. Sharpening your mower blades is the best way to avoid dead or diseased grass. Dull blades can be harsh on your yard because it pulls on the entire grass plant rather than trimming it. We recommend you re-sharpen your blade after 10 hours of mowing.


Hydrate your yard – The best time to water your yard is before 9 a.m., because it's usually more humid outside and the water will evaporate less. It's best to water your yard with a sprinkler or sprinkler attachment. Give your yard a good drink but be sure not to over-saturate and leave puddles.


Mulch and aerate – Mulching is the practice of leaving the grass clippings on your lawn rather than bagging them. This is a great during the summer as it provides a natural fertilizer for your lawn. Another great way to keep your lawn healthy is aeration, which leaves small holes in the yard allowing water, air and nutrients to reach the roots. For warm season grasses, aeration is most effective in the late spring or early summer.


Clean up – We all love our furry friends, but unfortunately Fido's droppings can cause dead spots in your lawn. Keeping up with the pooper-scooping is a great way to keep your yard looking good. Weeds can also harm your grass by taking the limited water from the grass. Use a weed killer that is not harmful to your grass so the weeds die off, but your grass doesn't.
Stop by or call today to get your mower blades sharpened or have some service done on your mower to keep it in its best condition all summer long!
Go Back to List