Heritage Tractor Blog
Tuesday, July 7, 2020
Mulching 101
Definitions:
Mulch

 

noun

 

[ muhlch ] - lawn grass trimmings cut into easily decomposable sizes that prevent erosion, enrich the soil, and inhibit weeds
Bagging

 

verb

 

[ bag-ging ] - the process of gathering trimmings to be composted or collected as yard waste
Thatch

 

noun

 

[ thach ] - more than half an inch of build-up from roots, stems, and cuttings of old grass
A big decision to make when mowing your yard is what to do with the clippings. For years, experts have claimed that bagging was the best choice, but not anymore. For most yards, mulching lawn clippings is shown to promote healthy yards - plus it's a great time saver for home owners.
Mulching, rather than bagging your lawn clippings, provides your lawn with nutrients and moisture. Its also faster than bagging and can save money if you live in an area that charges for yard waste collection. If worried about appearance, often mulched clippings are hardly visible in a healthy lawn as they are cut smaller than traditional mower cuttings. Mowing following the one-third rule, cutting only one-third of the height of the grass, while mulching will ensure the trimmings break down properly and you maintain the health of your grass.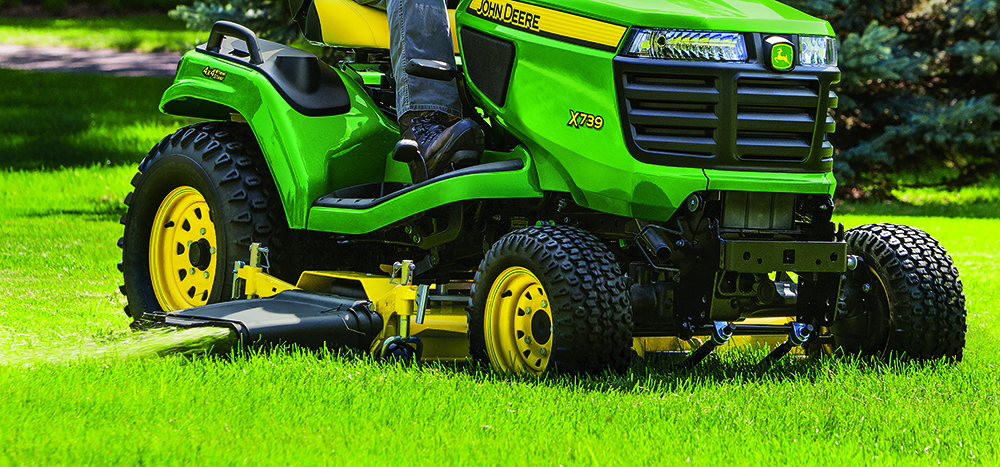 There are still times when bagging is more beneficial. If your grass is tall, wet, or weedy when you are ready to mow, bagging will remove any debris that would negatively affect your lawn. Bagging is also a great choice if you plan to use the clippings as compost or your lawn has a thick layer of thatch already present. Contrary to popular belief, mulched clippings will not cause thatch, though they can contribute to its density. Dethatching is a simple process that can improve the health of your lawn.
"If it is the first mow in a while, attempting to mulch can be hard on your machine. Bagging is ideal," according to Heritage Tractor expert, Cayla Brown.
If you are new to mulching, it is easier than you might think. Most newer mower models have mulching features and add-ons. But if you have a model without a mulching option, you can purchase specialty mulching blades or mulching kits to outfit your mower for a successful mulch every time. Heritage Tractor has great mulching options for Honda and John Deere mowers.
If mulching has left clumps, you can mow over the patch a few times until the grass is evenly distributed. Save money in your wallet, time in your day, and nutrients in your soil when you mulch you grass clippings.
Learn more about mulching at your local John Deere dealer.
Go Back to List