Dare to Compare before you buy
Buying a tractor can be overwhelming:
What is the best small tractor to buy?
Who makes the best compact tractor?
How much does a tractor cost?
In order to get the equipment you need, you must breakdown features, warranties, ease of use, and other factors.
Why John Deere?
John Deere has a reputation for reliability and top-of-class performance. This also comes with the perception of being higher priced. When researched, Heritage Tractor customers spent an average of $2,000 less on their tractor purchase vs. other brands.* With reliability, features and competitive pricing, we dare you to compare before you buy.
---
Powertrain warranties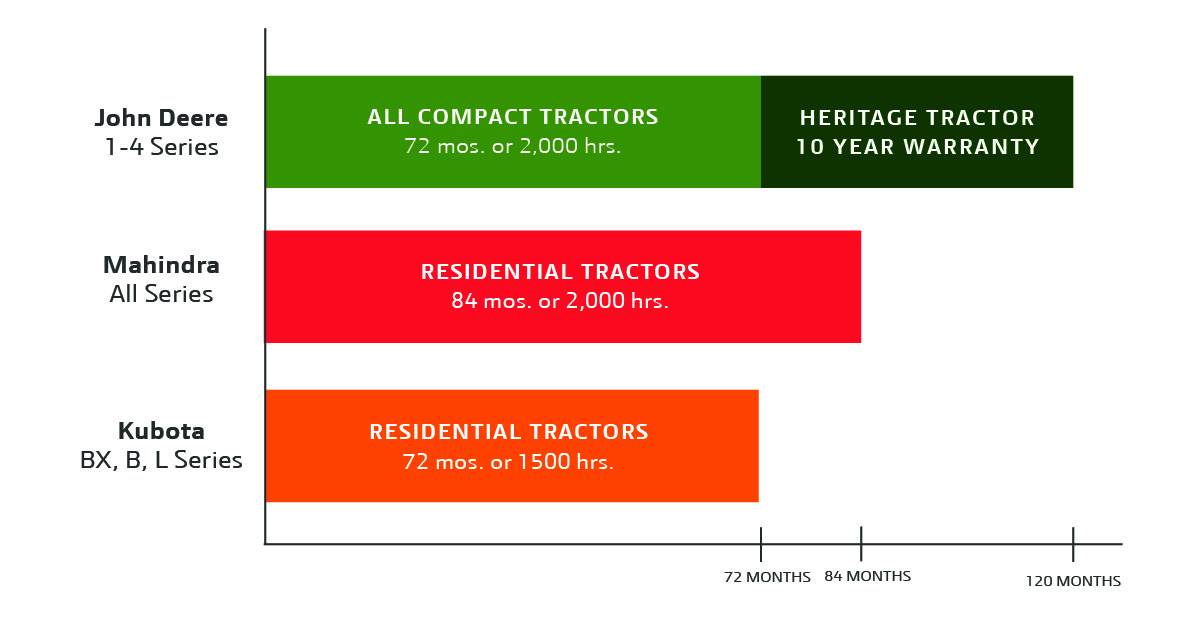 Warranty is one way we stand behind you and your machine. Exclusive to Heritage Tractor, the iron-clad 10 Year Heritage Powertrain Warranty extends John Deere's coverage on 1-4 series tractors by an additional 48 months, for a total of 120 months or 2000 hours (whichever comes first).

---
---
Request More Information
---
*Savings based upon Maritz January 2019 Customer Purchase Funnel Study.