Used Combine for Sale in Missouri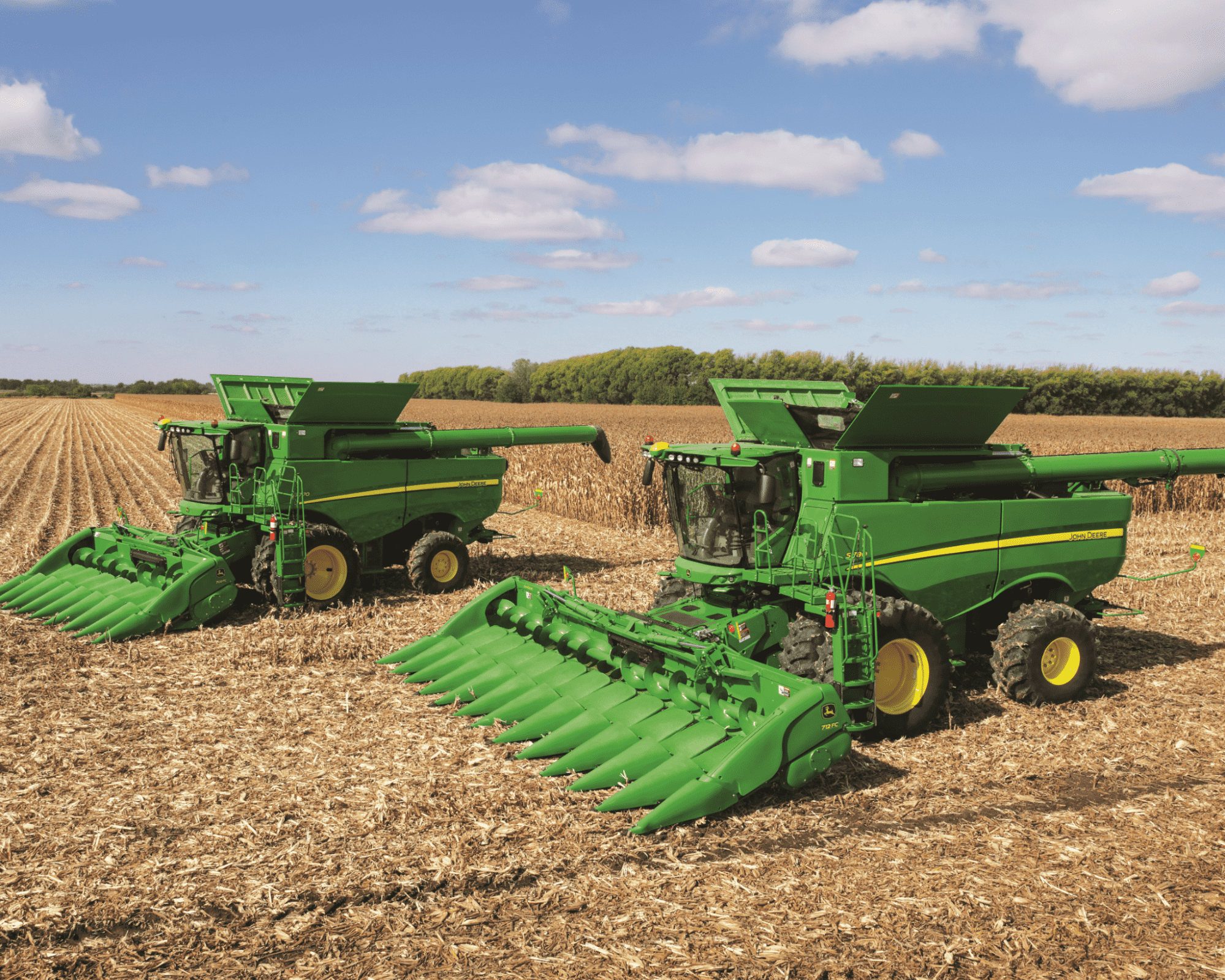 At Heritage Tractor, you'll typically find a wide selection of new and used combines for sale on most of our lots here in Missouri. Each of the combines we have listed has been approved for sale by our certified experts. If we wouldn't trust it on our own land, we certainly don't want it on yours.
For more than 75 years, John Deere combines have continually proven themselves in the agriculture world through productivity, reliability, and efficiency. With integrated technology and impressive specs, you'll find these combines to make the most out of your harvest season every single year. You'll find a majority of our used combines to be John Deere units, but expect a few options from brands like Case IH and Gleaner.
Why Buy a Used Combine?
Buying any piece of equipment is a big investment-especially when it weights over 40,000 lbs. While they may seem pricey, certain pieces of equipment like combines are essential to running a successful harvesting operation here in Missouri. With the ability to drive up yield and keep the quality of crops high, the best combines are worth well more than you actually spend.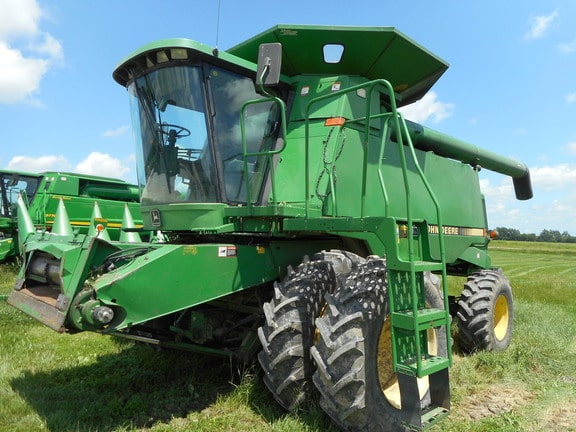 What are the Pros?
Many farmers are attracted to used combines because of their lower price points. With anywhere from a couple hundred to a couple thousand hours, you can find more affordable combines with the same capabilities and many of the same features as newer ones.
Another benefit of shopping for used combines is the loaded features and attachments. Because you are buying a used combine that has already been in operation, you may also get additional add-ons that can help boost productivity in the field.
What are the Cons?
Like any used piece of equipment, there will be a little more wear than a brand new model. The good news is that you can alter your search to show newer models or units with lower hours if that's what you're interested in. This is a great way to take advantage of pre-owned prices while still getting a combine with less wear and newer features.
Shop Our Used Combines For Sale
Find Us in Missouri