Parts & Service | Heritage Tractor
Keeping your equipment in top operating shape is a large part of making sure your entire operation continues to run at optimum efficiency. To help you stay on top of maintenance and service, Heritage Tractor offers a full suite of parts and service options for your tractors and equipment. No matter what parts and service solutions work best for you, Heritage Tractor has it ready. So whether you're just looking to change the oil on your 1 Series Tractor or you need a parts solution for your landscaping fleet, come by Heritage Tractor today!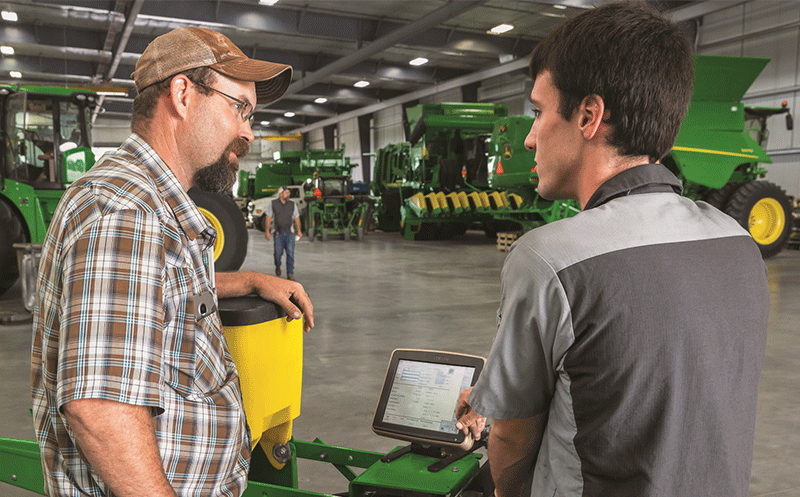 ---
PARTS SOLUTIONS
If you're a Do-It-Yourself kind of person or your operation is large enough to have your own technician around, then our parts guys can help you source whatever it is you need. We offer a range of parts solutions to best fit your needs and budget. You can choose from A&I parts, John Deere remanufactured parts, or even Genuine John Deere new parts. This gives you the flexibility to choose the parts that make sense. You can call our expert parts staff to help sort it all out or, if you prefer to handle it yourself, you can take advantage of our virtual parts counter. Check out the video below for more information on how that works.
SERVICE SOLUTIONS
If you'd rather let our expert service technicians handle your repairs or you just have a job that's too big to tackle by yourself, then give our service team a call. We have a range of service packages, including pick-up and delivery options as well as mobile service for people who either don't have the ability to haul a tractor to our shop or you just simply can't get that massive combine out of the field and into your dealer. Our innovative HeritageGard program gives you the ability to take advantage of programs like preemptive inspections and Buy 2 Get 1 Free offer that allows you to lock in your service costs for 3 years.
No matter how you want to handle your parts and service needs, Heritage Tractors is here to make the process as easy as possible. Give us a call today to get your operations set up with our expert staff.