John Deere Zero-Turn Mowers for sale in Joplin, MO | Heritage Tractor
A zero-turn mower is an excellent choice for landowners and homeowners with larger plots or expansive landscaping that require a quick and nimble mower. Their high power and quick mowing speeds let you cover a substantial amount of land in a hurry. Heritage Tractor keeps a wide selection of John Deere zero-turn mowers for sale in Joplin, MO so swing in today and check them out!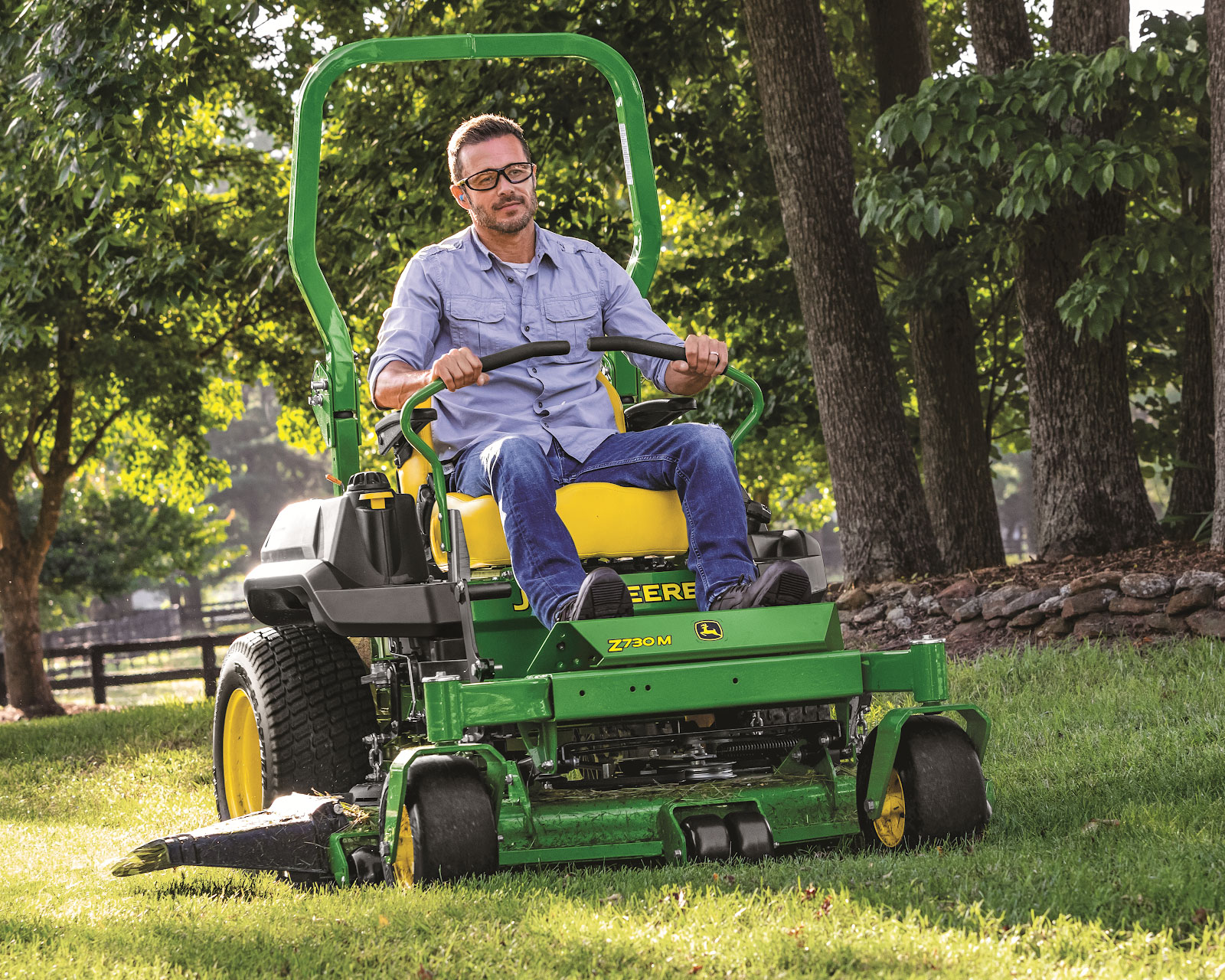 ---
John Deere Z300 Ztraks
The Z300 Series is the entry-level John Deere zero-turn mower but don't think that means it's anything less than an excellent mower. With engine power ranging from 20 to 25 horsepower and top speeds of up to 7 mph, the Z300 can cover a lot of ground. And with the Accel Deep mower decks, there's no worry of losing cut quality at those speeds. The curved design, stamped from a single piece of steel, eliminates corners that prevent clumping and clogging.
John Deere Z500 Ztraks
Stepping up from the Z300 Series is the Z500 Series. With top speeds upwards of 9 mph and mower decks as wide as 62 inches, the Z500 zero-turn mowers can mow huge plots of land in no time at all. And they're set up to let you do so comfortably. Padded, high backed seats with folding armrests keep you sitting comfortably, while vibration dampening rubber floor mats help keep things smooth over bumpy terrain and low sessions in the seat.
John Deere Z700 Ztraks
The John Deere Z700 Series of zero-turn mowers blends the commercial with the residential. The Z700 is made with a heavy-duty, reinforced frame and uses high-capacity mower decks to deliver an excellent and reliable mower. With a top speed of 10 mph, they quickly cover large areas and are at home on horse ranches and hobby farms. Designed with operator comforts like an adjustable footrest and fully adjustable seat, they're built to keep you comfortable for a full day of mowing.
No matter what size area you have to mow, the John Deere zero-turn mowers can get you sorted. Whether you just need a basic Z300 or a fully-outfitted Z700, swing into Heritage Tractors in Joplin, MO today.