John Deere Zero-Turn Mowers in Olathe, Kansas | Heritage Tractor
At Heritage Tractor, we pride ourselves on being your go-to source for high-quality equipment. That's why we stock the full line of John Deere zero-turn mowers in our Olathe, KS location. Zero-turn mowers provide unmatched control and precision in both commercial and residential settings, and John Deere builds its zero-turns with the same legendary quality and toughness they put into all their equipment.
Click here to view our full list of lawn and garden equipment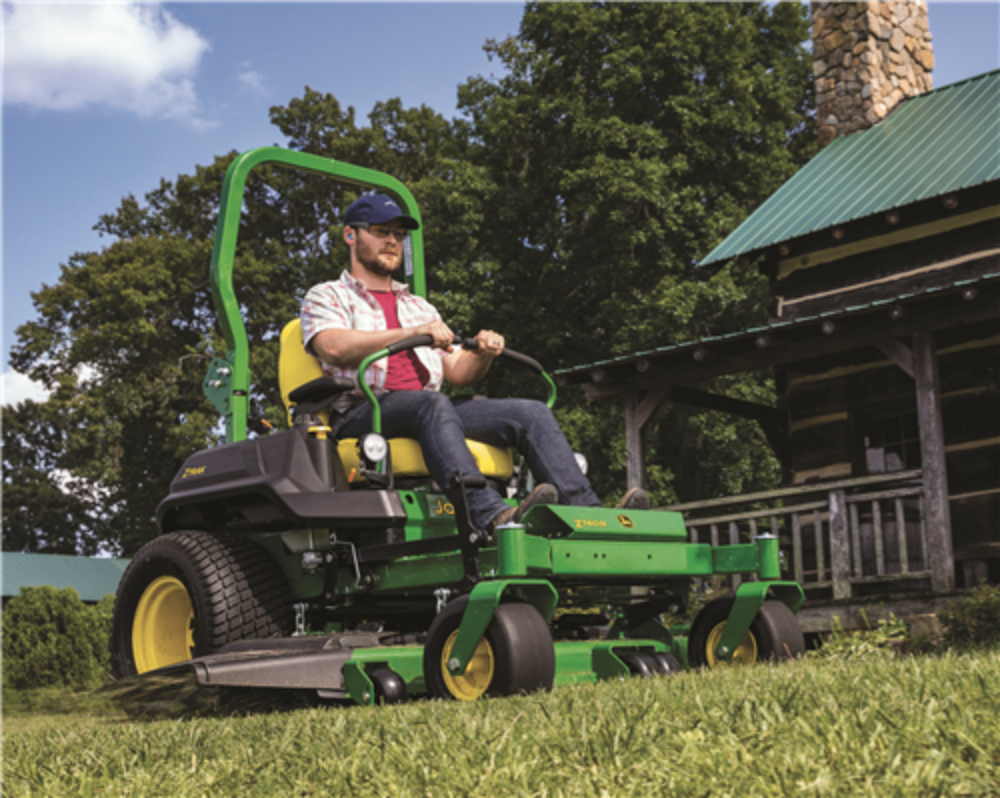 ---
Commercial Zero-Turn Mowers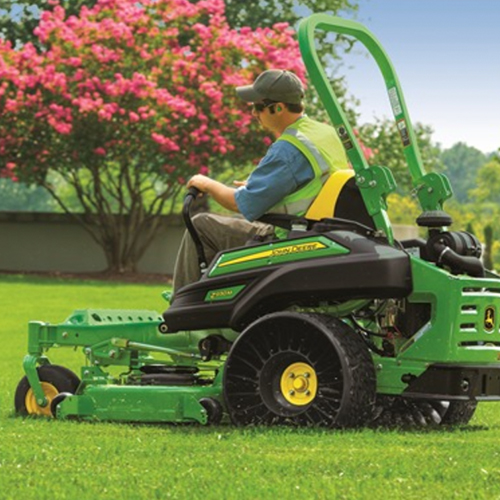 At Heritage Tractor we understand the importance of doing the job right, and nothing helps you meet the demands of commercial mowing project like John Deere's line of zero-turn mowers. These mowers are a staple of any commercial mowing fleet because they not only provide unmatched precision and power, but because they are also available at affordable prices over a wide range of available models.
The ZTrak commercial mower comes in three basic lines. The base model 915E offers all the power and durability of a commercial mower at a price tag that won't break the bank. But don't mistake "affordable" for "cheap." This model still features all the quality you've come to expect from Deere products as well as features designed to keep you working all day long. Larger fuel tanks, comfortably designed seats, and controls designed with operator input work together to keep you on the job longer.
The M Series of ZTraks exist at the intersection of efficiency and value. With a multitude of fuel options depending on your job needs and tons of optional equipment designed to improve efficiency, the M Series is the perfect mower to build a fleet around. Choose between gas and propane fuel or even a flex fuel option, so you're never in a position of having to stop and find more fuel, no matter where you are. Flat Free front tires and optional Tweel airless rear tires keep you trucking over even the roughest terrain.
Residential Zero Turn Mowers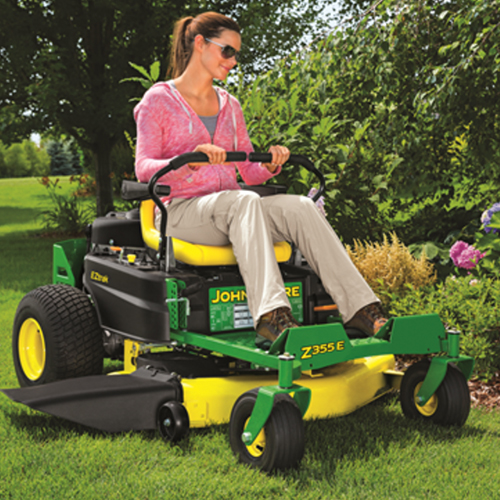 If you want to bring all the capability of the commercial mowers to your home, John Deere has the perfect line up of residential zero-turn mowers. Built with the same philosophy as the commercial mowers but with the discerning homeowner in mind, these powerful mowers provide a level of precision cut that is unmatched in the industry.
Like their commercial counterparts, the residential ZTrak mowers come in a variety of models. Starting with the base model E Series and moving up with engine sizes and optional equipment through the M Series and finally the top-of-the-line R Series, there';s a combination of power and convenience to meet your needs.
Take the Z300 E Series for example. A 7 mph ground speed and effective cutting widths of up to 42 inches mean this mower can handle any size job with incredible speed, especially from a base model mower. Want a little more comfort and convenience with your cutting power? Step up to the R Series that maintains the same speed with a larger cutting area and comes with vibration dampening floor mats, a more ergonomically designed seat and a foot-operated mowing deck lift. All designed to increase comfort and efficiency during your long mowing day.
Ready to buy a ZTrak mower for your home? Or fill out your commercial mowing fleet? Then swing into Heritage Tractor's Olathe location and let our expert staff help you navigate all the lineups and options to find the perfect mower for your needs. We look forward to meeting you and having you join the Heritage family.
Click Here to Shop Residential Zero-Turn Mowers
Click here to get a quote today