John Deere Hay Balers for Sale in Missouri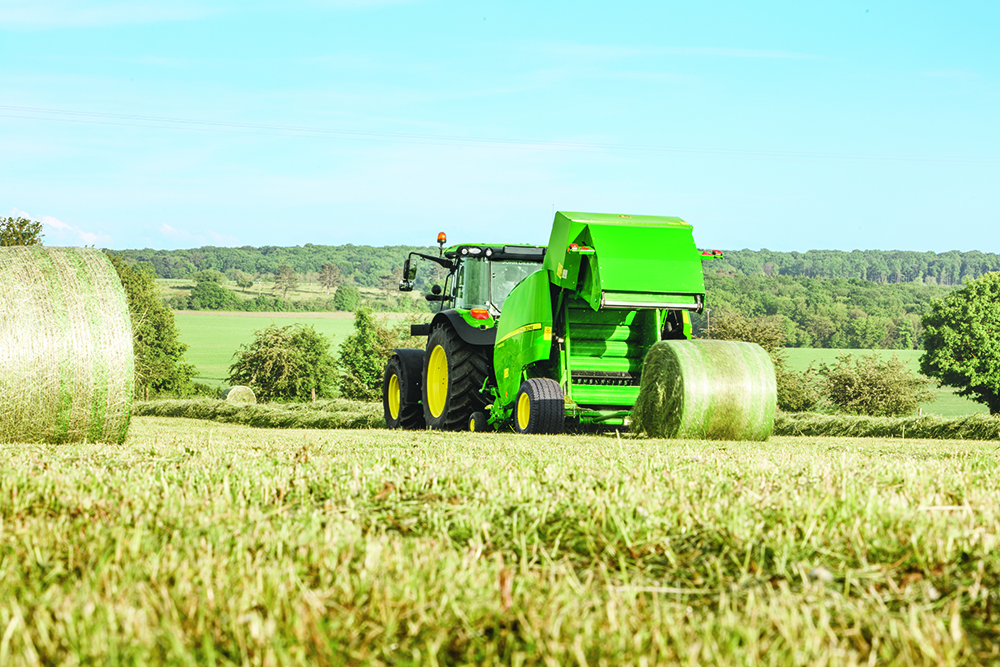 There's no time for fixing equipment and running to get parts when your hay is ready to bale. When storm clouds are gathering on the horizon, the last thing you want as a farmer is to be fighting with your baler. John Deere understands how important it is for you to have machinery you can depend on. Their balers are designed to keep up with you and consistently put out uniform bales without you having to hassle with the bale length and tension. Whether you have a large hay operation, a small hay farm, or are a cattle/horse rancher wanting to put up your own hay, we have balers for sale to suit your needs. With hay being the most widely produced crop in Missouri, Heritage Tractor knows it's important for you to have a machine that not only bales quickly but puts up a sturdy bale, which is why we carry John Deere square and round balers.
I want a John Deere Baler
---
John Deere's square balers are great for both equine and hay production operations. Because of the way square bales are made, the hay can easily be flaked off and proportioned to horses or cattle. John Deere's small square balers are also great for small-scale farmers and because the bales are easier to maneuver by hand than round and larger square bales. For the same reason, they are also good for people raising show stock. Both the small and large balers are designed to pick up full windrow widths, meaning you don't have to worry about driving around the field at the end of the day trying to pick up left behind hay. At Heritage Tractor, we sell all 5 of John Deere's square baler models!
I want a small square baler
|
I want a large square baler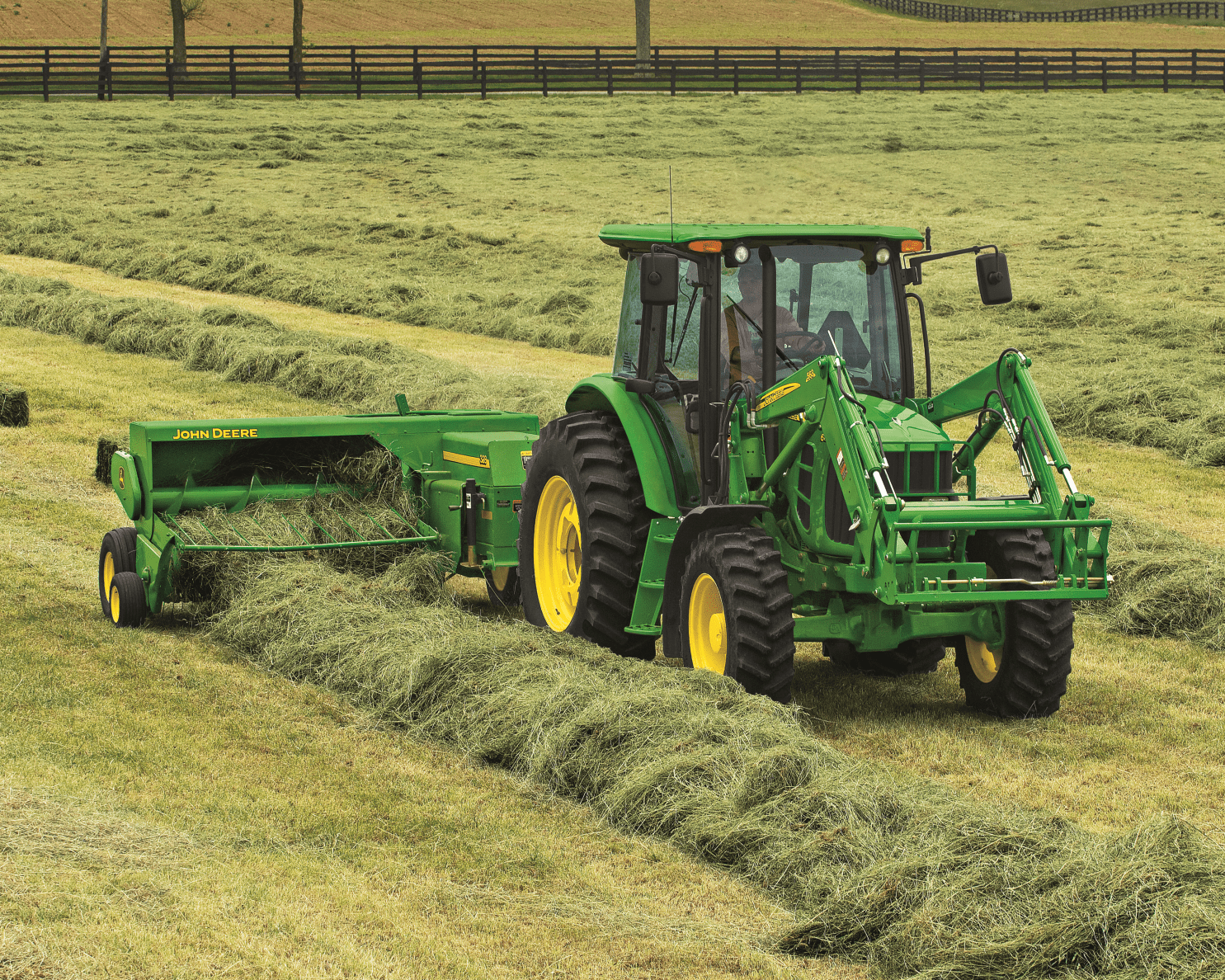 ---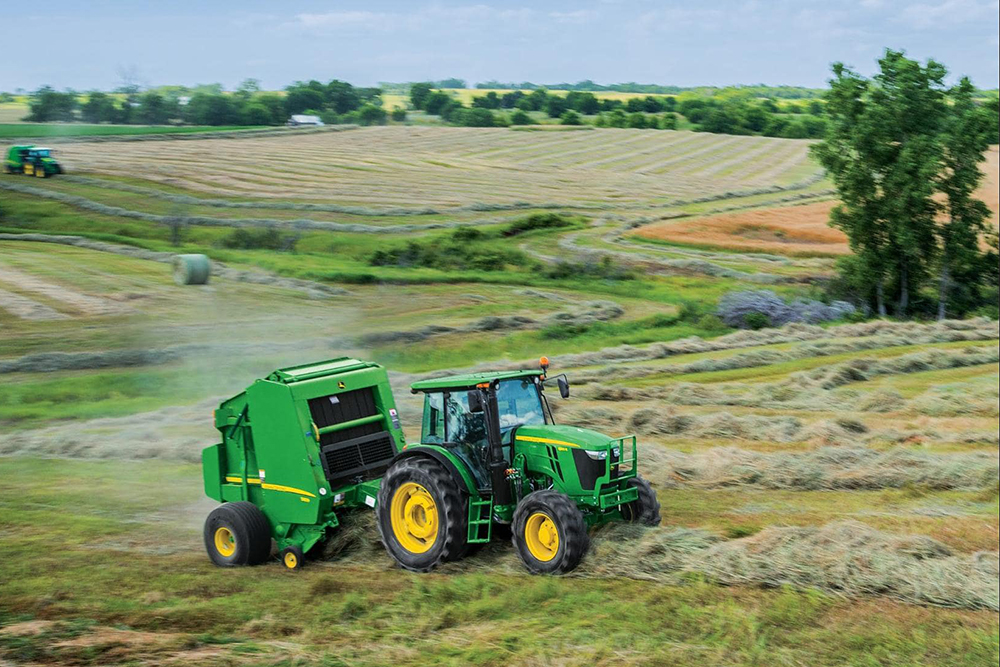 Don't want to spend time doing clean-up passes to pick up hay that fell through the belts in the baling process? Invest in a John Deere round baler. The belts on John Deere's balers are designed to feed loose hay caught in the belts back into the bale chamber which means no stray hay to clean up at the end of the day. Round balers are great for operations when the hay is going to cattle ranchers. Round bales are less hassle than square bales and are easy to put out for cattle. Round balers are also perfect for putting up silage and cleaning up crop stocks. At Heritage Tractor we have several round balers for you to choose from with varying pickup widths and bale size options. We believe farmers should be able to choose what size bales they need and shouldn't have to conform to one universal size.
I want a round baler
---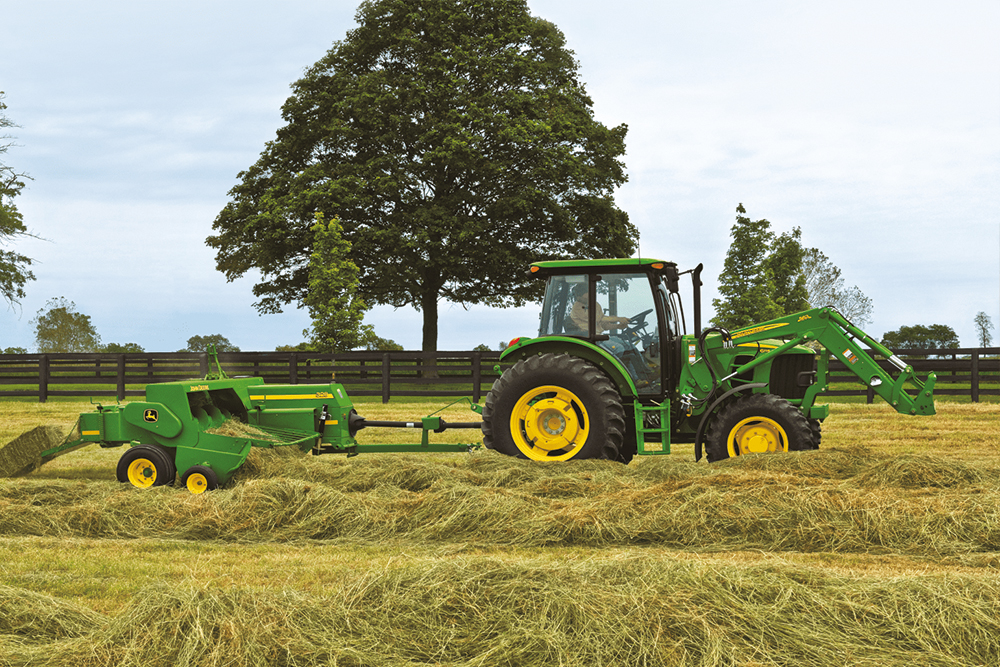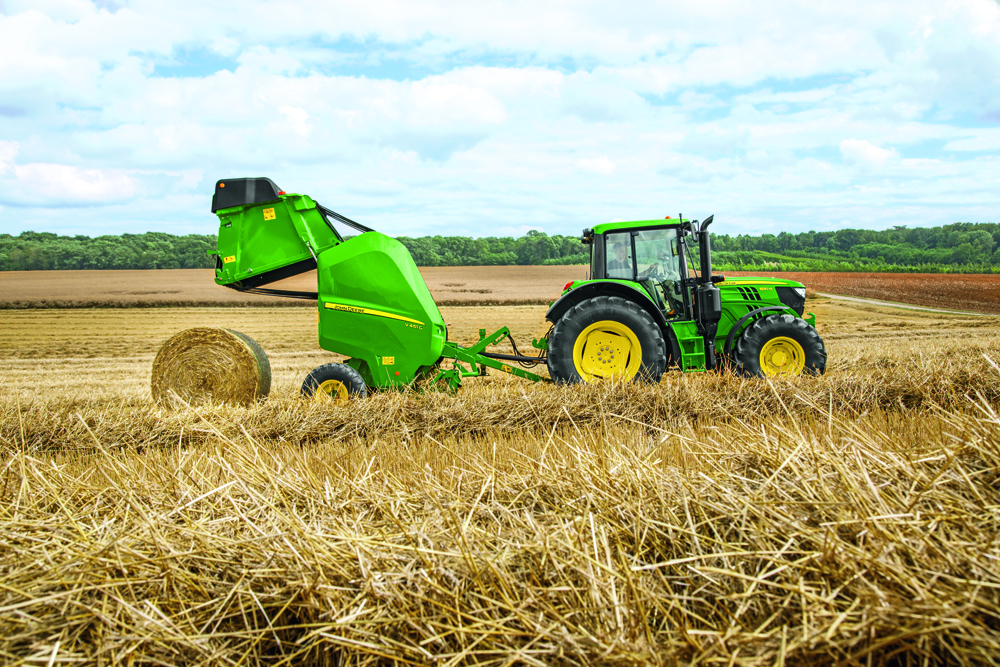 If fast baling speeds and high-quality bales are what you are wanting from your baler, we have the baler you are looking for at Heritage Tractor. We want to make sure your baling experience is as worry-free as possible. We can't control the weather but we can make sure you have the equipment you need to get your hay in quickly. Come by one of our Heritage Tractor dealerships to see the balers we have for sale!
Locate Heritage Tractor
Contact Sales