John Deere Gator for Sale in Nevada, MO | Heritage Tractor
John Deere Gators are an incredibly varied and remarkably varied line of utility vehicles. John Deere knows that one size doesn't fit all applications so they make a wide variety of models to make sure that you get exactly the vehicle you need for your work. If you're looking for a John Deere Gator for sale in Nevada, MO then contact Heritage Tractor today and let us help you find the right model for you.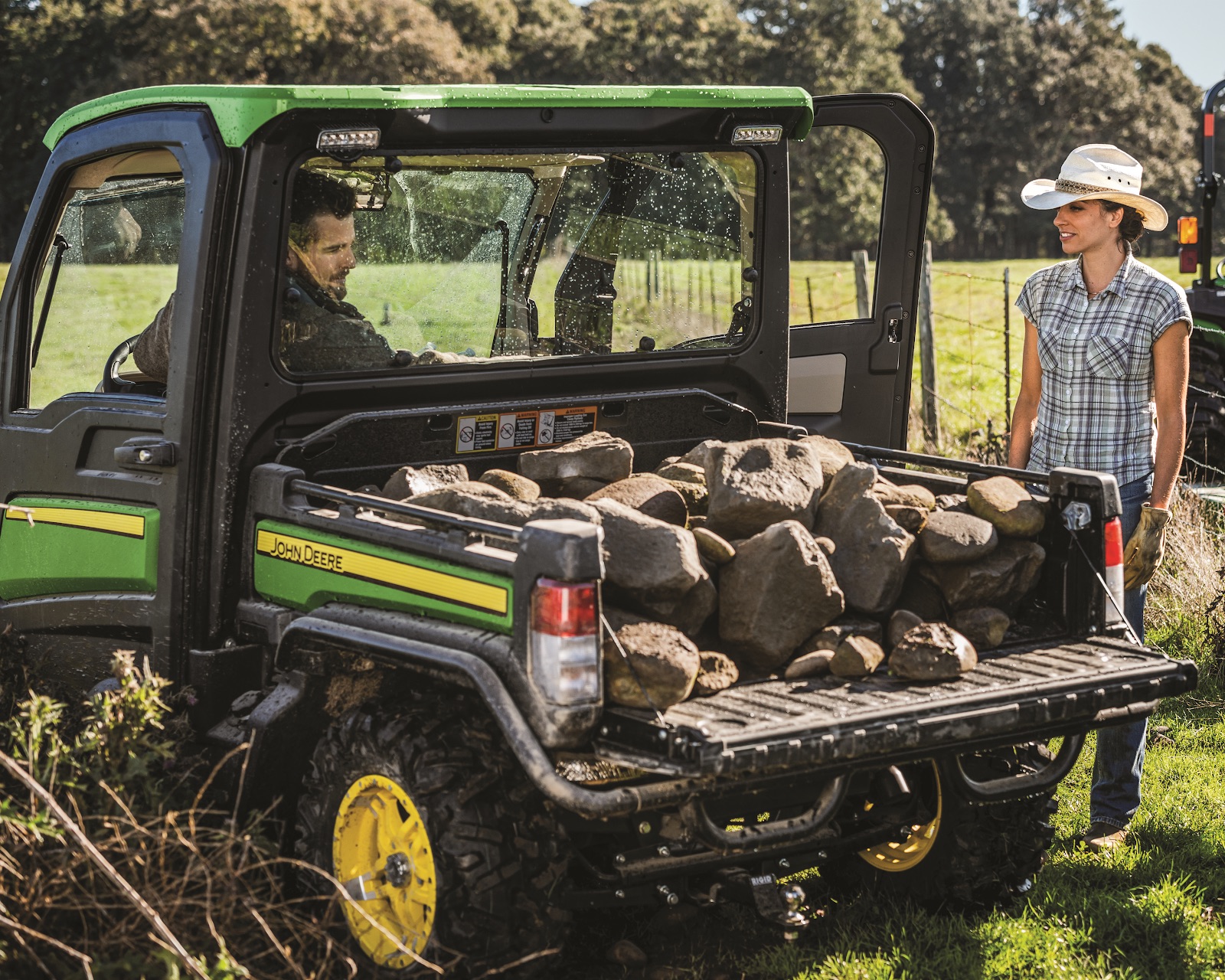 ---
Work Series
Gators
John Deere Work Series Gators are built for the job site and maintenance applications. You can choose either a gas or diesel engine, or if emissions and noise regulations are a concern, there's even an all-electric model. You can choose from 4x2, 4x4 and 6x4 drive configurations depending on the model. But no matter what you pick, you'll get a tough, full-sized cargo bed with a pickup style tailgate. The sidewalls are removable, or you can opt for the sidewall extenders to make them even taller. Interior dividing walls and 20 different tie-down points all help to turn the Work Series Gators into a highly capable worksite utility vehicle.
Crossover
Gators
The Crossover Gator models bridge the gap between commercial worksite gators and fully off-road gators. They provide an outstanding amount of cargo capacity and are capable of all types of terrain. Crossover Gators come in two different frame sizes, mid and full-sized, and offer multiple seating arrangements. You can get the standard 2 and person layouts in the midsize models while the full-sized models have the standard 2 and 4 person layouts as well as an innovative 3 person layout. This allows you to move a larger crew without compromising on cargo space and capacity.
High-Performance
Gators
The High-Performance Gators are great work vehicles but their real strength is off-road performance and recreation. With speeds of up to 60 miles an hour and a suspension system designed with FOX Racing parts, the High-Performance Gators truly live up to their name. They still have a tough cargo box that can haul up to 400 pounds for your adventures and enough comfort to smooth out even the roughest terrain. John Deere Gators fit your needs, regardless of what you're looking for from your utility vehicle. So give Heritage Tractor a call today and let us help you find the right model for you.