John Deere Dealer in Harrison, AR | Heritage Tractor
At Heritage tractor we pride ourselves on offering honesty and integrity to our customers and bringing those values anywhere we can. At our John Deere dealership in Harrison, Arkansas we offer a full range of John Deere products, from home and garden and agricultural equipment to recreation vehicles, and we aim to bring that to you with Heritage Tractor's legacy of good, honest service.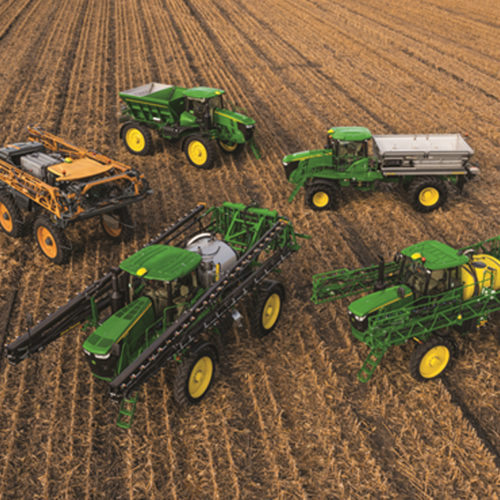 ---
Not everyone is a professional farmer but that doesn't mean you deserve any less than the absolute best quality in the equipment you trust to take care of your lawn. That's why we also carry a full lineup of John Deere's residential lawn tractors and ride-on mowers. John Deere brings their reputation for excellence in professional agriculture to your home with equipment that can handle anything you can dream up. From the 1 Series tractors to carry out any landscaping projects, you can throw at it, to residential zero-turn mowers to handle even the largest plot of land. These versatile tools offer the discerning homeowner all sorts of capabilities that would normally be limited to larger, more unwieldy equipment in commercial settings.
Click here to shop Lawn & Garden Equipment
Stihl and Honda Power Equipment
When it comes to handheld power, Heritage Tractor also carries STIHL and Honda equipment -- brands renowned for their dependability and affordability. No matter what you need from smaller scale equipment like chainsaws, lawn trimmers, generators, tillers, and generators, Heritage Tractor has it in stock and ready to go.
Click here to shop Stihl Equipment
Click here to shop Honda Equipment
If there's a job that needs to be done, whether it's seeding hundreds of acres of farmland or edging your back lawn, Heritage Tractor in Harrison, Arkansas has you covered. No matter how big or small, swing in and let our staff help you get the tools you need to get it done.
Click here to get a quote today