John Deere Compact Track Loaders in Joplin, Missouri | Heritage Tractor
Construction is a booming business around Joplin and that means you need a fleet of construction vehicles to help you stay productive and move efficiently. One of the staples of a construction site is the track loader and Heritage Tractor has a full lineup of John Deere Compact Track Loaders to help you outfit your next job.
Click here to shop Heritage Tractor's stock of Compact Track Loaders
No matter what specific model of compact track loader you choose, John Deere has outfitted every one of them with the versatility and power you have come to rely on from all Deere products.
You can choose between vertical and radial lift booms, giving you enhanced performance for a specific application. While radial booms can certainly perform well at loading and lifting, they excel at digging and pushing tasks. The opposite is true of the vertical lift booms. Certainly well suited to digging and backfilling, these booms are designed to excel at loading and lifting with improved reach and stability at fully extended heights.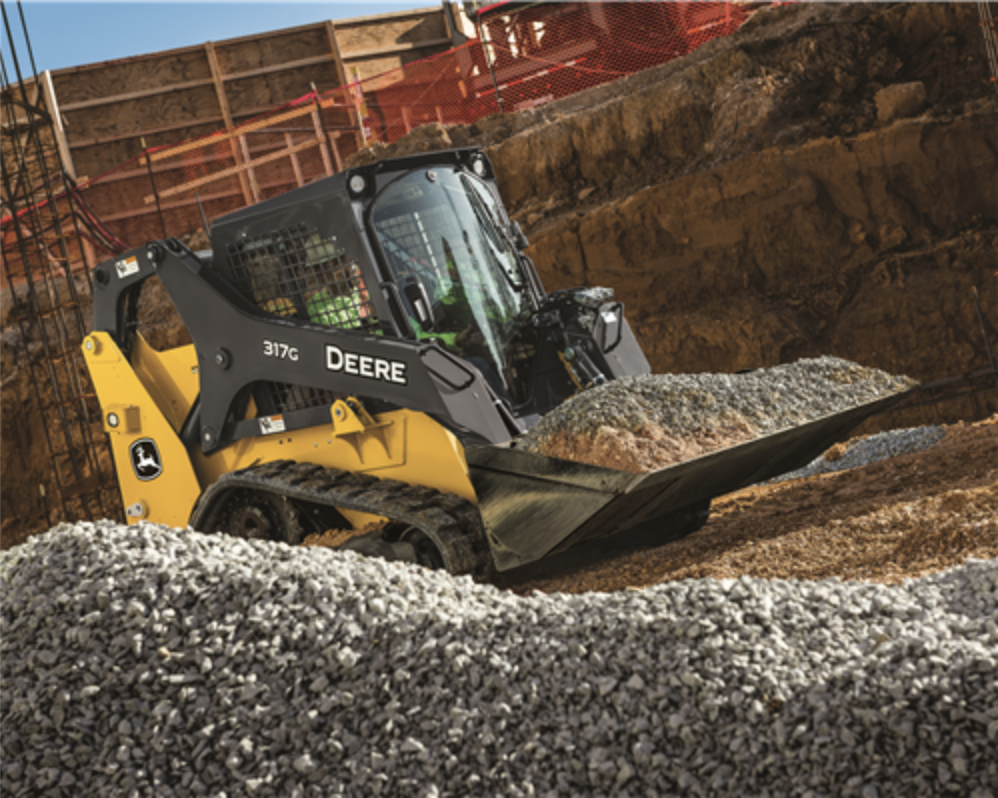 ---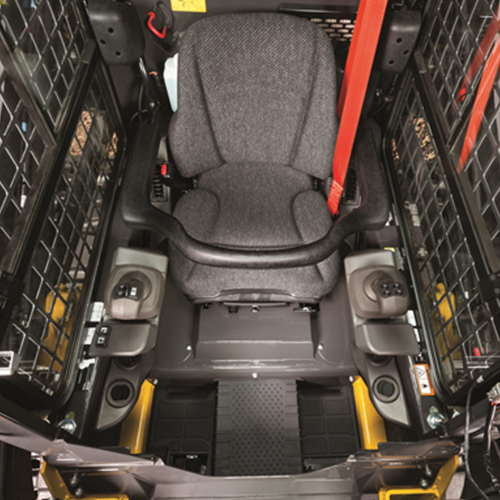 Deere has also engineered these loaders for maximum comfort in the operator's station. Compact doesn't have to mean cramped. The large entryways and generously padded seat make for easy in and out. Optional air conditioning and heated seat can keep you comfortable no matter the season. Operators can even choose between control styles, whether they prefer standard foot controls, manual hand controls or joystick style, the John Deere CTL line offers all three and can even be changed on the fly.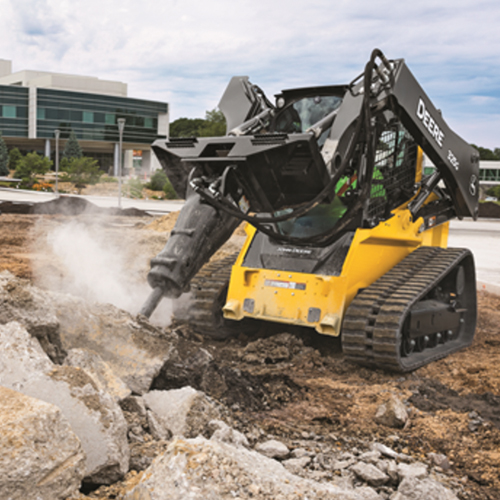 With a wide array of available attachments, these track loaders can also perform well beyond their size by allowing you to handle a variety of tasks beyond loading, digging and lifting. Pallet forks, power rakes, hydraulic hammers, and bale spears all fit to the compact track loaders and expand their repertoire beyond the basics of the job site.
So if you're looking to expand your fleet, fill in some specific holes or build a whole new line from scratch, Heritage Tractor carries a full line of compact track loaders in Joplin, MO to fit your needs. So come in today and let our expert staff guide you through all the models and options to get you outfitted and on the job.