John Deere Commercial Zero Turn Mowers for Sale in Nixa, MO
If you have a commercial mowing fleet, then you know how important it is to have the right tools for the job. There is no better tool to have in your fleet than John Deere commercial zero-turn mowers. Built tough to withstand the rigors and demands of commercial mowing, John Deere zero-turn mowers have a number of features designed specifically with the fleet owner in mind. So if you're looking for John Deere commercial zero-turn mowers for sale in Nixa, MO, then come by Heritage Tractor today!
John Deere commercial zero-turn mowers for sale in Nixa, MO
The John Deere Commercial ZTraks come in three different trim lines, starting with the Z900E line. This entry-level line currently contains just 1 model, the Z915E. This zero-turn mower features everything you need to get the job done and done well. This includes a heavy-duty frame and cast iron forks to improve stability at higher speeds and strength to withstand anything the job throws at it. You'll also get a larger fuel tank to keep you on the job instead of refueling.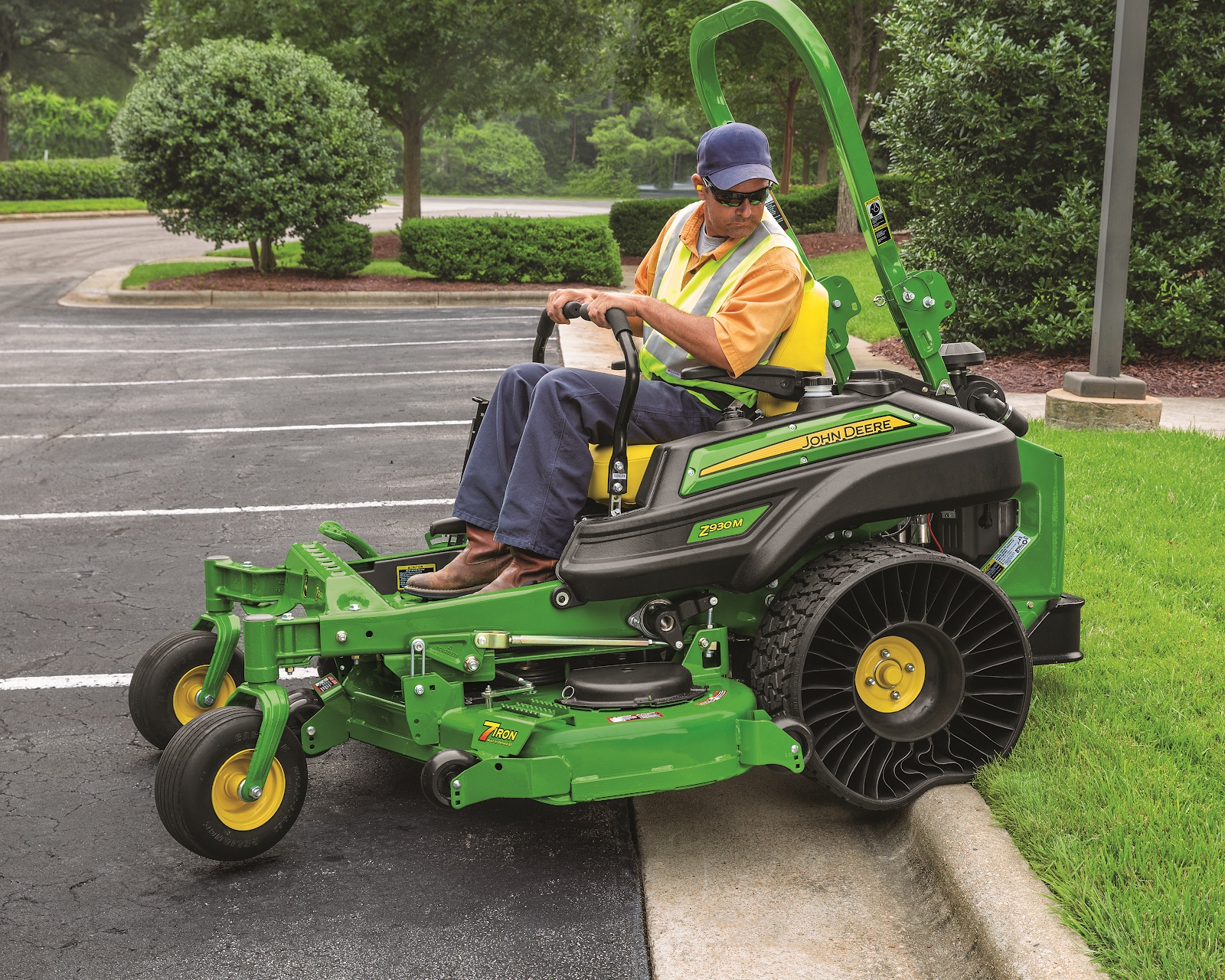 ---
The Commercial ZTrak offerings move up to the Z900M line. This line builds on the excellent platform provided by the Z900E. Notably, there are 10 models in this line, offering a range of engine choices as well as fuel choices. You can get gas or propane-powered mowers in the line, perfect for meeting the demands of your job, no matter what they may be. You'll also get options like Mulch On Demand and X TWEEL TURF Airless Radial Tires.
If only the top-of-the-line will do, then you'll want to look at the Z900R models. There are three different fuel choices here and, importantly, this is the only line you'll be able to find a diesel option. In addition, this line of commercial zero-turn mowers has a number of operator comfort upgrades. The adjustable suspension seat can be dialed in to match an operator weight, while the Comfort and Convenience Package features padded handles and electric hand controls that let you adjust the deck and disengage the blades at the touch of a button.
No matter which model of John Deere Commercial zero-turn mower you decide on, you'll be getting a top-quality machine built to keep your operation running for years. Drop by your Nixa, MO Heritage Tractor location today and speak with our knowledgeable sales staff about which model will best fit the needs of your fleet.