John Deere 8 Series Tractors for Sale in Baldwin City, KS | Heritage Tractor
The John Deere 8 Series tractors represent a culmination of over 100 years of agricultural experience. Recently redesigned, the entire lineup of 8 Series models offers a huge range of power options and the latest in technology and operator comfort. Considering all this, it's no wonder you're looking for a John Deere 8 Series tractor for sale in Baldwin City, KS. So come on by Heritage Tractor today!
John Deere has pushed the limits of the 8 Series by offering a full line up 230-410 horsepower engine options. The John Deere PowerTech PSS 9 liter engine delivers straight-line pulling power without compromising your fluid efficiency. You can pair this remarkable engine with your choice of transmission.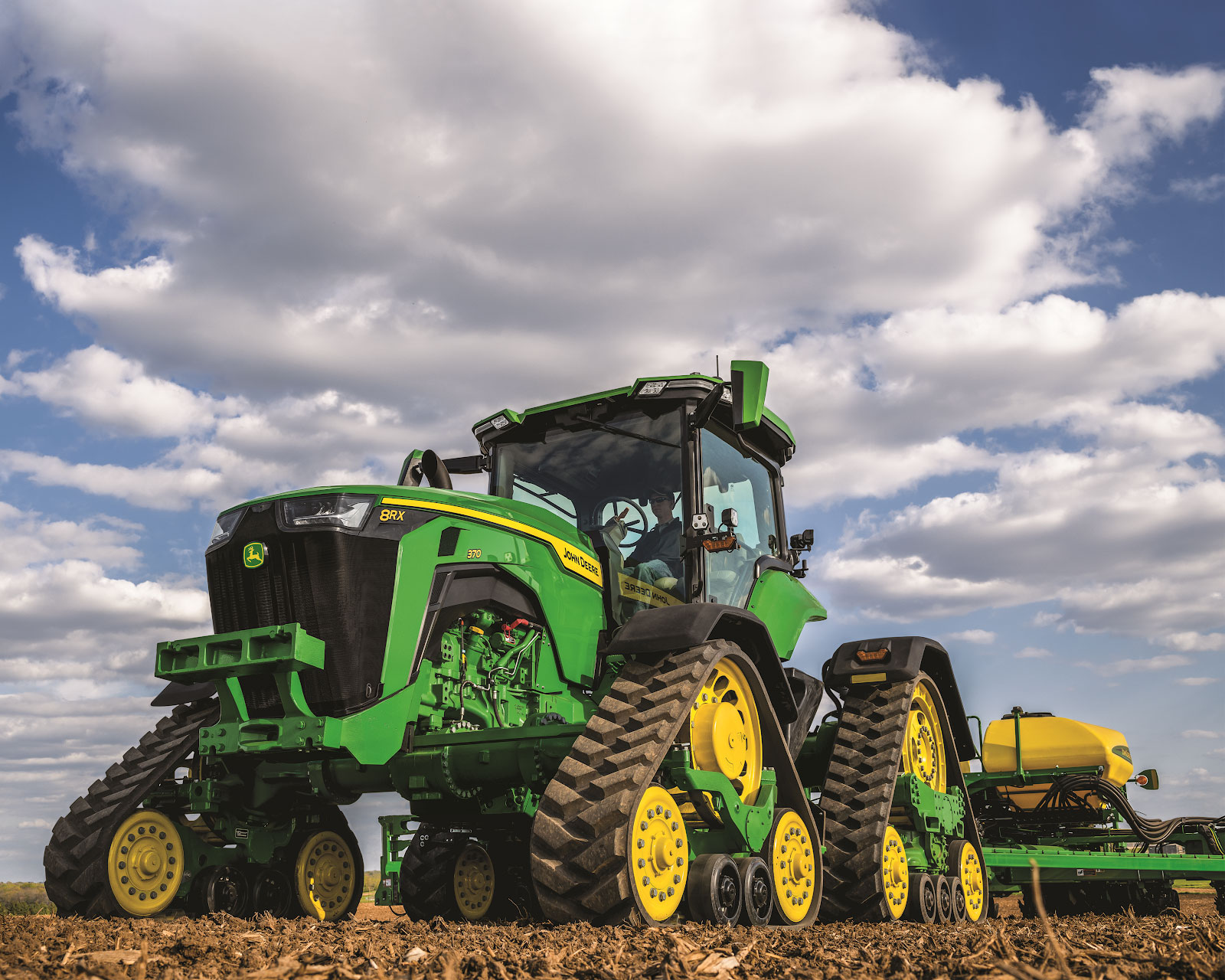 ---
The simple and basic 16 speed PowerShift transmission gives you mechanical simplicity. The Infinitely Variable Transmission lets you choose any speed you like, from 0-26 or 31mph and move smoothly between those speeds, including creeper speeds. If you want a fully geared transmission then opt for the e23 PowerShift with Efficiency Manager. This gives you 23 forward speeds, all evenly spaced 15% apart to better match your implements and working conditions.
John Deere also knows that if you're buying a big tractor like the 8 Series, you're going to be spending long days in the cab. So they redesigned the whole thing to be more comfortable and operational than ever before. The Ultimate Cab option has features like a leather seat that swivels 25 degrees to the left and 40 degrees to the right, making it easier to keep an eye on your implements without straining your neck. It also has a dual tilt steering column, footrests, and a built-in refrigerator.
In addition to cab improvements, the 8 Series tractors are also outfitted with the latest in John Deere Precision Ag technology. They come standard with JDLink and 5 years of service. This allows you to share information about your machine's performance, crop yields, equipment configurations and a number of other factors so that you can better plan and adapt during the year.
The John Deere 8 Series Tractors are remarkable machines and represent the highest level of development in agriculture performance and technology. Give our sales team a call today and let us show you everything these outstanding machines can accomplish for you.