John Deere 5 Series Tractors for Sale in Lebanon, MO
The Perfect Workhorse for Producers, Landscapers and Property Owners
Whether you're a first-time buyer or planning to add on to a fleet, the heavy-duty 5 Series will bring power and productivity to your land here in Lebanon, MO. You'll find these tractors to be capable of a variety of different jobs, from taking care of lawn work to assisting in production.
---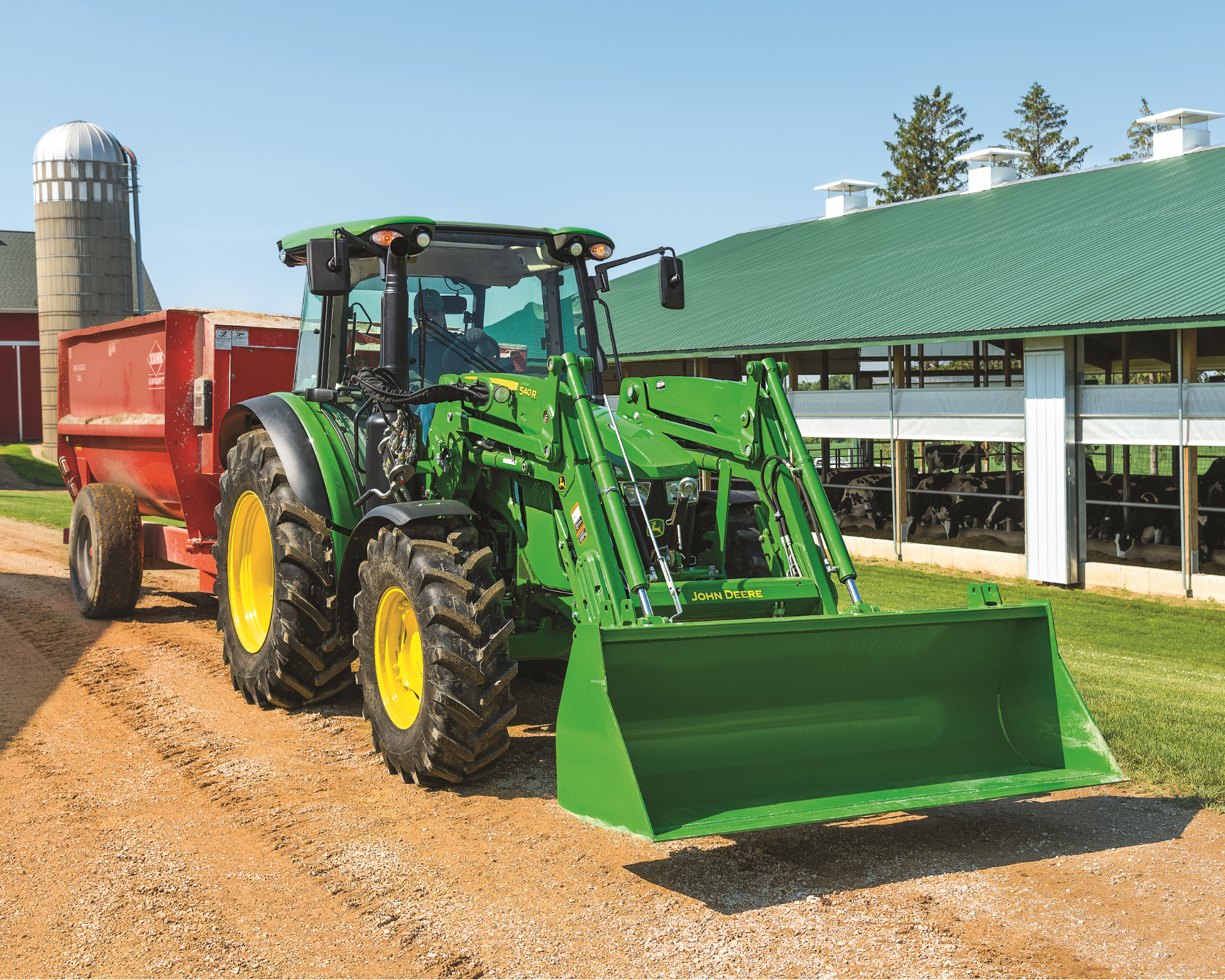 5E Series Specs
50 - 100 HP
Easier to use and easier to afford. Our 5E models are ready to take on tough property chores such as loading, rotary cutting and snow removal.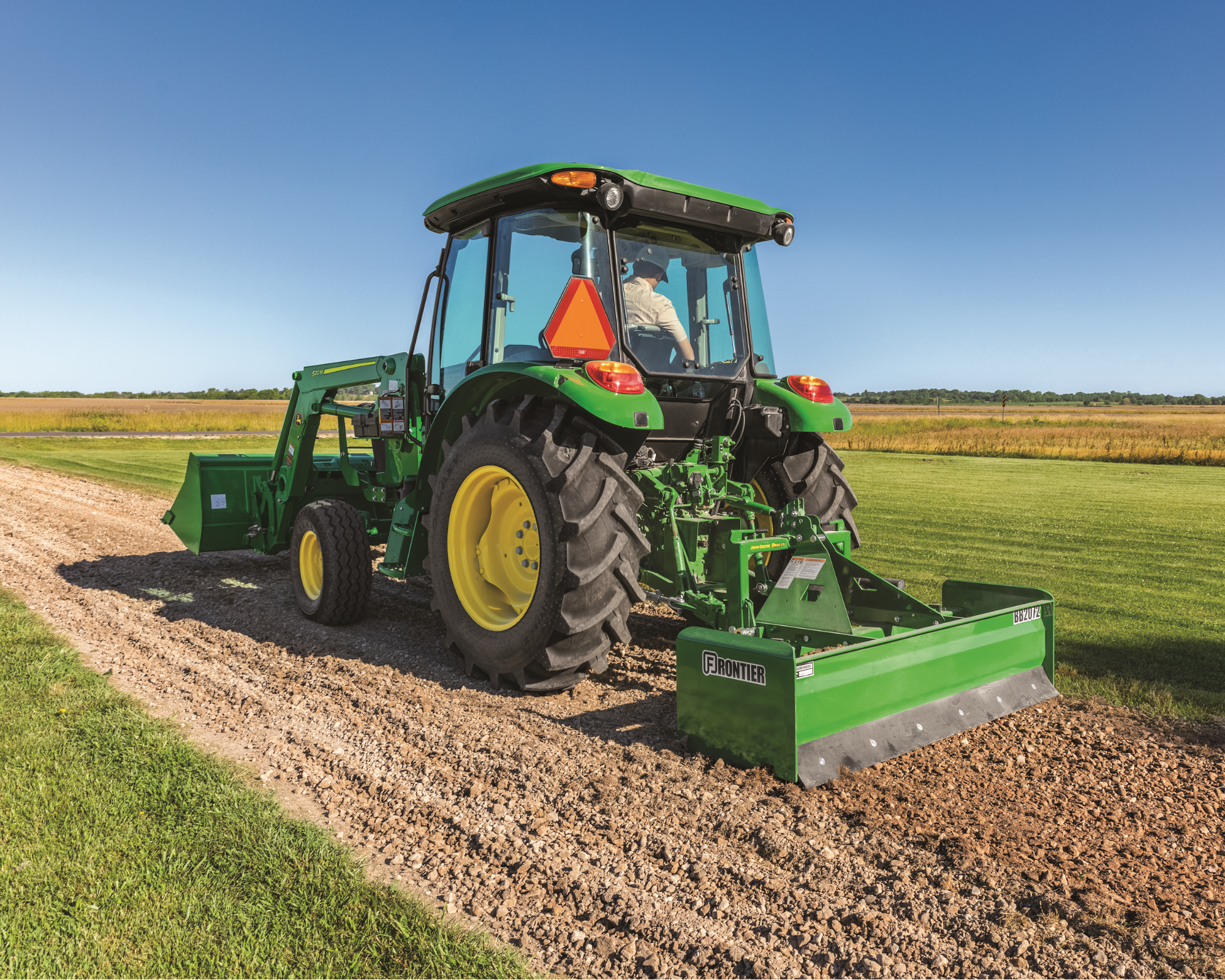 5M Series Specs
75 - 115 HP
These tractors offer exceptional maneuverability and visibility. With generous power on standby, you'll find heavy-hauling to be one of the 5M's specialties.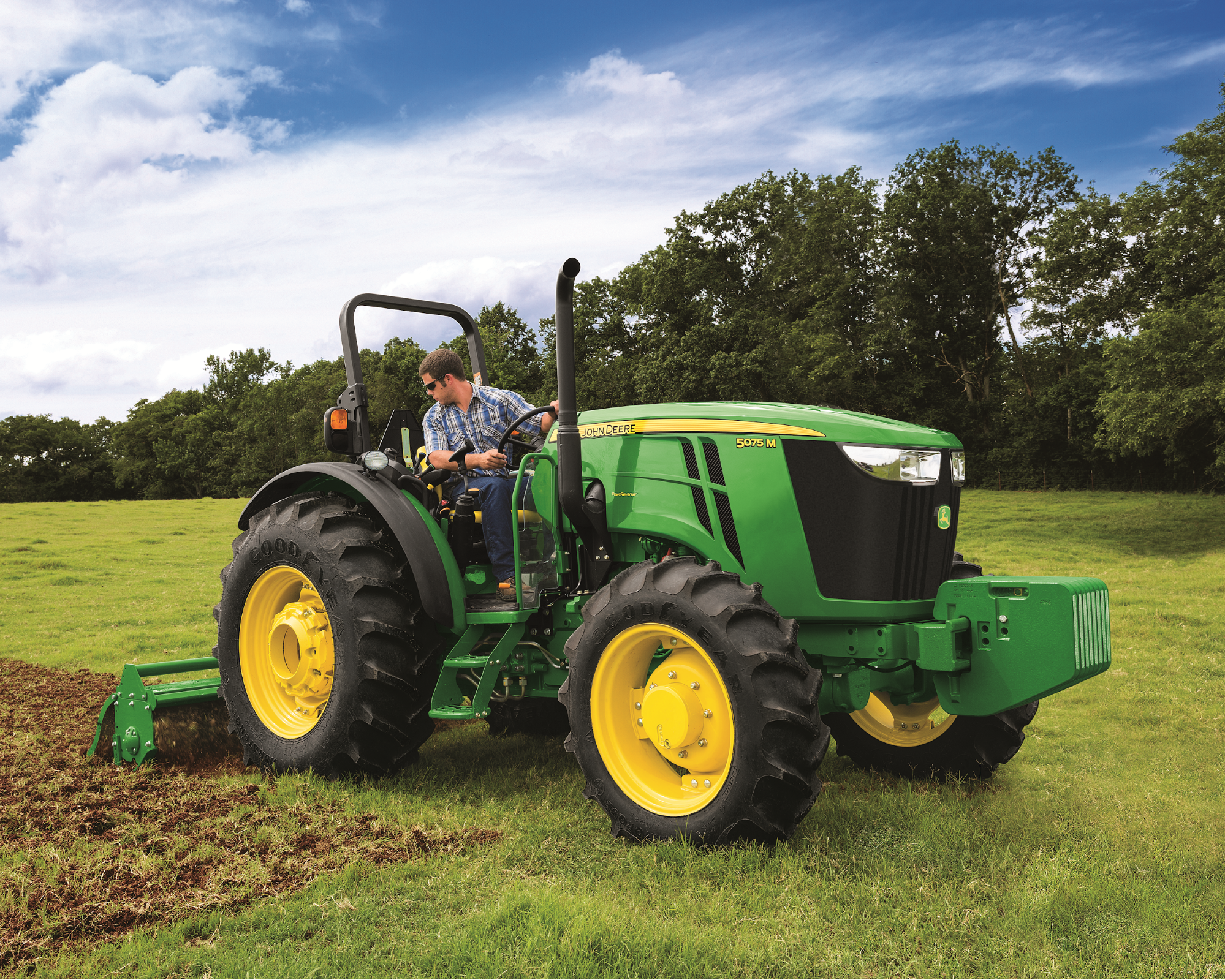 5R Series Specs
90 - 125 HP
These premium tractors bring the innovations found on row crop tractors down to the utility class. With plenty of features to take advantage of, you won't find many chores that stand in your way.
---
What is there to love about the John Deere 5 Series?
Everything. Included to make your job easier, the 5 Series Tractors incorporates many of John Deere's most innovative and performance-boosting features. While each tractor offers different features, we decided to compile the ones our customers can't seem to get enough of.
AutoTrac Post Display.When you're experiencing fatigue, focusing on the job ahead can be difficult. Especially because you're more susceptible to mistakes. The new AutoTrac Post Display allows you to use automatic hands-free steering to your advantage. Reduce overlap and finish more acres in less time. Available on our 5R models.
Climate-Controlled Cab. Don't let the weather slow you down. You'll be able to work year-round with an air conditioning and heating system that's on your side. With opening side windows, you'll even have the chance to let in some fresh Missouri air.
Auto Mode. We can't think of much that's better than saving money. Combining Auto Mode with oil cooler bypass technology, the 5 Series offers models with best-in-class fuel efficiency. This means longer work cycles with fewer resources being used.
Tighter Turning Radius. Specifically found on our 5M models, these tractors offer new engine side frames to increase the steering angle and decrease the turning radius. With more potential to reach tight spaces, you'll be able to take on unchartered territory.
When you shop at Heritage Tractor, you can put your full trust into our team because we stay committed to you. If you have any questions about our John Deere 5 Series Tractors for sale, be sure to give us a call or stop by for a visit. Our crew in Lebanon, MO is ready to help you find the solution you've been searching for!