John Deere 3032E for Sale in Smithville, MO
Clearing brush, hauling materials, tending to the animals, it's all easier when you have a tractor that can keep up. John Deere's 3032E tractors are great for landowners needing a compact and powerful machine for doing chores around the property. Maybe you're tired of holding your breath and hoping your tractor will start up just one more time so you can get the animals fed before you head to town. If you've been finding yourself in a similar situation lately, check out our John Deere 3032E tractors we have for sale in Smithville, MO.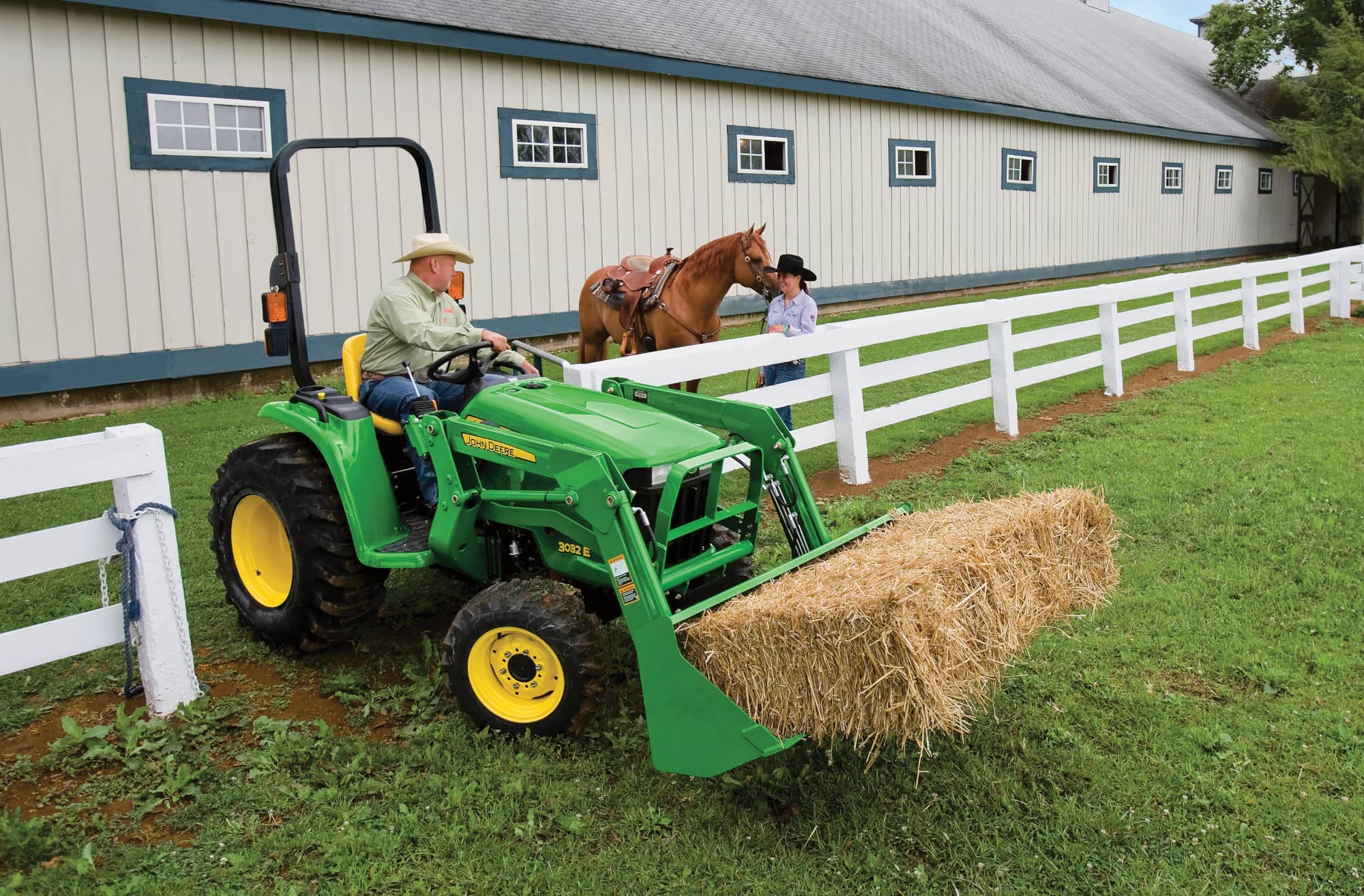 The Tractor Scoop
John Deere's 3032E tractors fall in the middle of the 3E series tractors. These tractors are designed to be economical and easy to use. They are built with a hydrostatic transmission that provides you easy control over both the speed and direction of the tractor through two-directional pedal controls. All you have to do is press down on the forward one to go forward and the reverse one to go backwards. That's right, you don't have to worry about letting the clutch out smoothly so it doesn't jolt the tractor.
With an engine horsepower of 32 and PTO horsepower of 25, the tractors have plenty of power to plow through your to-do list, that is, unless your goal is to move a mountain, then we might suggest looking into something slightly larger. The 3032R tractors are compatible with a wide range of implements and attachments. If you are planning on using your tractor with any rear implements, we recommend getting the optional iMatch Quick-Hitch system. This system lets you attach to a wide variety of rear implements without ever having to leave the seat of the tractor. One of the most frustrating parts of connecting rear implements is trying to get the three-point hitch perfectly aligned with the mounting points on the implement, but that's not the case when you use the Quick-Hitch system.
Power steering and spacious operator stations are just a couple of ways these tractors are designed to optimize operator comfort. They are equipped with a 12-volt outlet on the right fender so you have convenient access to power anytime you need it. Even servicing these tractors is easy. Opening the engine access panel is as simple as removing four fasteners. They even have a service advisor onboard diagnostics system that identifies mechanical problems and helps pinpoint what needs to be repaired.
The Close Up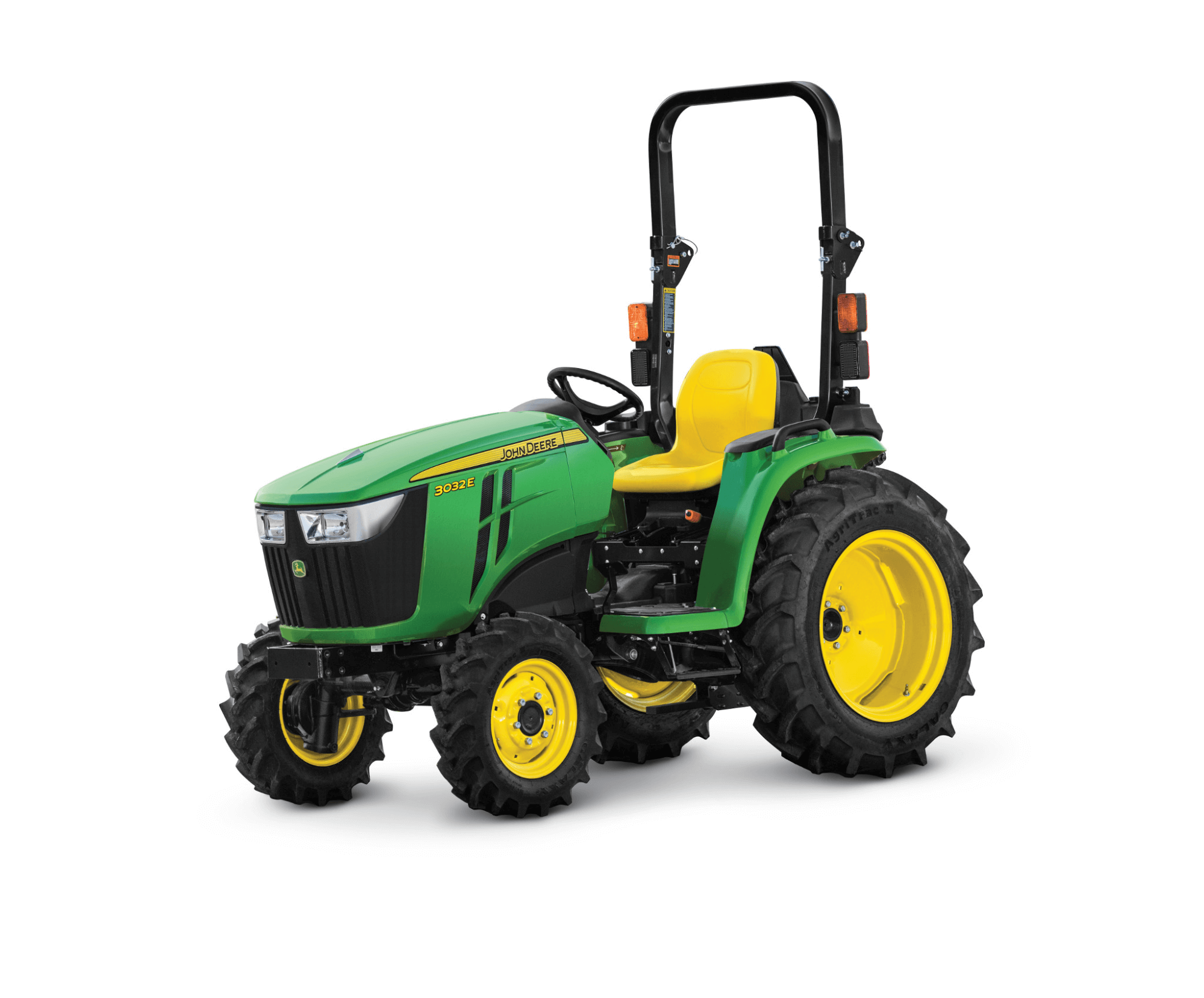 John Deere 3032E
Engine Power: 31.2 hp
Power Take-Off: 25 hp
Hitch Type: Category 1
Standard Transmission: Hydrostatic
Cruise Control: Optional
Steering: Power steering
Operator Station: Open
If you have any questions about our John Deere 3032E tractors, please give us a call or come by our dealership in Smithville, Missouri and chat with our tractor experts.