Honda Lawn Mower Dealer in Lawrence, KS | Heritage Tractor
Heritage Tractor is dedicated to bringing you the very best equipment for your lawn care needs. That's why we partner with a number of brands to make sure you get the very best of what you're looking for. Honda is synonymous with reliability and affordability, and that extends to its line of quality mowers. So if you're looking for a Honda lawn mower dealer in Lawrence, KS, come by Heritage Tractor today!
---
Honda makes 4 lines of push mowers, providing you the flexibility to choose the one that perfectly fits your needs. Regardless of which line you choose, from the most affordable to the top of the line, you get a number of features that cement Honda as the go-to choice in lawnmowers. Every Honda motor meets California emission requirements and provides plenty of power to get the job done. The engine drives dual blades, which provide a better, more thorough cut to give you not only a better-looking lawn but better mulch and easier bagging.
Beyond just building a better product, Honda also offers innovative exclusive designs to make owning their mowers easier on you. The Roto-Stop blade system allows you to stop the blades, without having to stop the engine. You can clear debris and empty the bag without having to restart the mower every time. And the auto choke means that when you do have to start the engine, you don't need to do anything but pull the cord.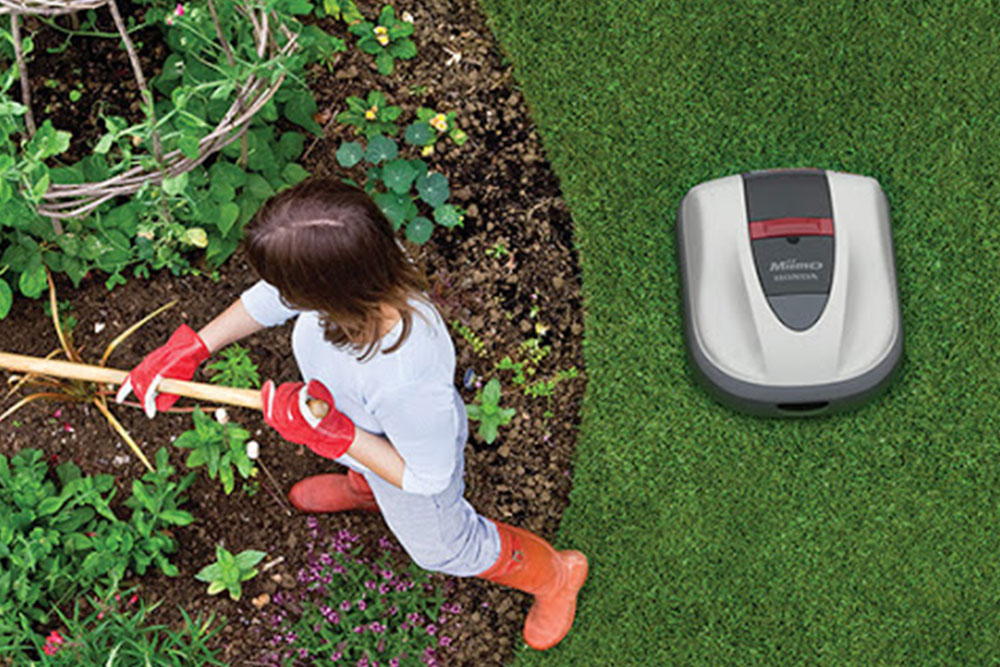 Honda is committed to bringing you the latest in mowing innovation and that means the Miimo robotic mower. This incredible mower automates lawn mowing to free up more time for you to focus on other projects or just enjoying your lawn. When you purchase a Miimo, a trained technician will come to your house, review your yard and preferences with you and program your mower to fit your needs.
The Miimo has a number of features that make use easy and hassle-free. The mower has a floating deck that instantly detects contact and reroutes the mower when it encounters a solid object. It also automatically detects any tilting or lifting, causing the blades to turn off automatically. The Miimo is a safe, efficient and easy way to take most of the work out of mowing your lawn, letting you focus on everything else.