Buy a John Deere Gator in Topeka, Kansas | Heritage Tractor
Whether you're looking for a go-anywhere hunting vehicle, some fast fun on the weekend, or a light hauler for your property, farm or ranch, get yourself a Gator! A John Deere Gator from Heritage Tractor, that is!
Since 1992, John Deere Gators have been helping Americans get to work smarter and play harder with a great combination of off-road and hauling capability. Looking for a John Deere Gator for sale in Topeka, Kansas? Shop the full line of John Deere Gator models today at Heritage Tractor just across the river on Highway 24! Or you can shop our selection online right now.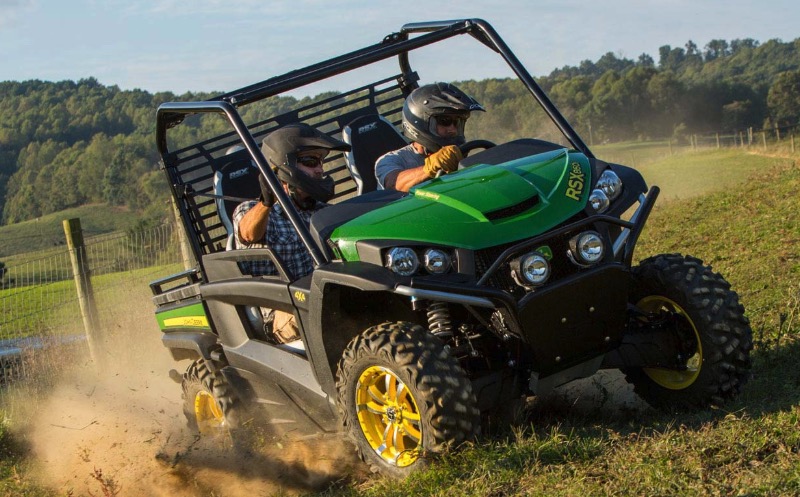 ---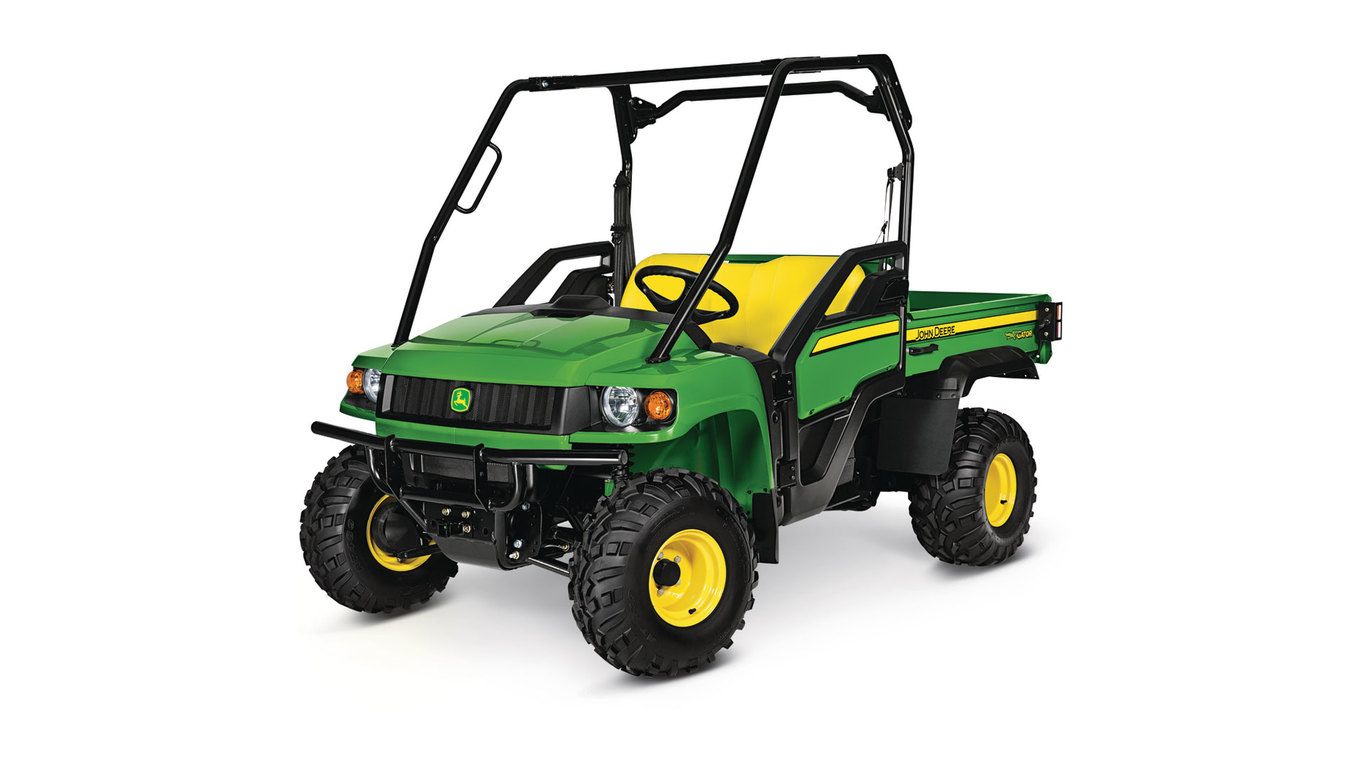 Ready to go to work? Make every day easier with a John Deere Work Series Gator, available in nine durable models from Heritage Tractor! With a great mix of reliability and rugged John Deere engineering, a work series Gator can get the job done around your farm, ranch, property or work site. Plus with its small frame, it can go where trucks just can't. Need a two-seater that can haul it all? Check out the HPX6153E, with a hydraulic dumping cargo box, standard four-wheel drive, and heavy-duty suspension for hauling up to 1,000 pounds. Prefer economical diesel power? There's the HPX 4x4 Diesel Gator, with a rugged John Deere three-cylinder liquid cooled engine delivering a robust 18.2 horsepower. And when only the best and toughest will do, there's the TH 6x4 gas, John Deere's top-of-the-line Work Series Gator, with six wheels and a towing capacity of a massive 1,400 pounds!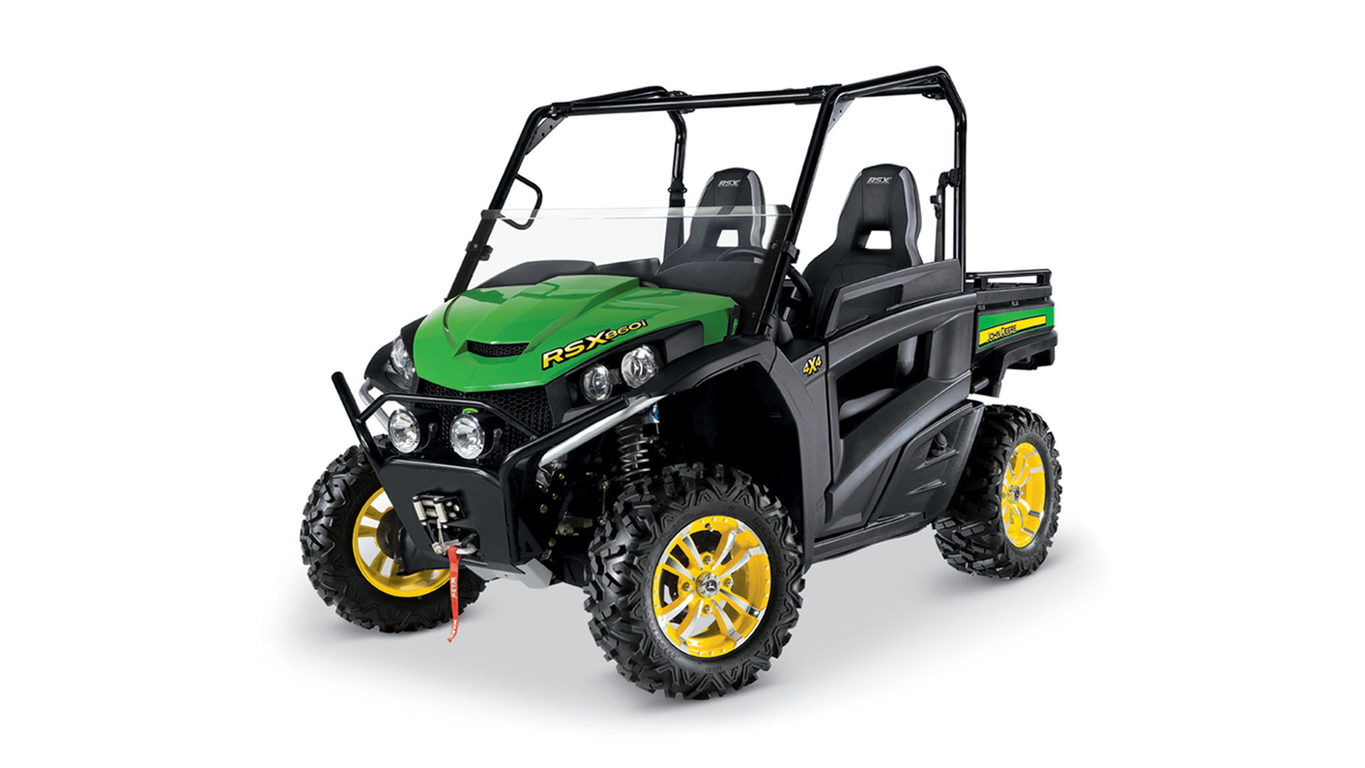 When the work week is done, it's time to kick up some mud! Get out there and find your own adventure in a High-Performance RSX-Series Gator Side-By-Side from Heritage Tractor! With three RSX models that range from wild to wilder, there's one that's right for you. Need an all-business side-by-side with the speed and power to put some smiles in your miles on the way to the deer stand or fishing hole? Check out the RSX860E, with an off-road race-turned front and rear suspension to help you stay sunny side up. With its four-wheel drive with electronic locking front differential, a 62-horsepower liquid-cooled V-twin engine, and a top speed of over 60 miles per hour! Want even more fun? Then you need the John Deere RSX860I, featuring a four-wheel independent suspension to soak up the humps and bumps, optional power steering, a heavy duty one-piece cargo box, and a high-strength winch-ready chassis.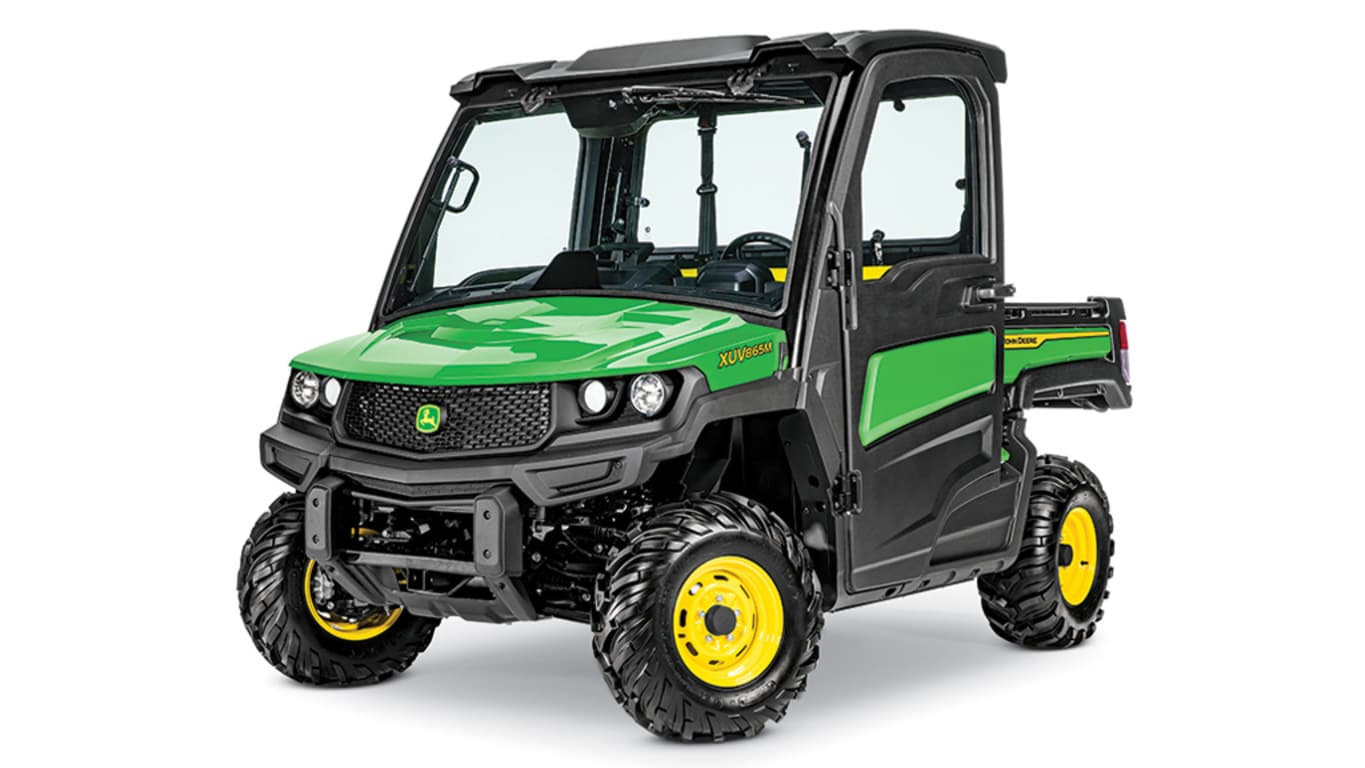 Looking for a reliable side-by-side that can work hard and play harder? Then a John Deere XUV-Series Crossover Gator might be right for your needs. At Heritage Tractor, we've got more than a dozen models of the XUV Series Gators to test drive, like the XUV560E featuring am interior designed for all-day comfort and easy ins and outs. The powerful 34.8 cubic inch 16 horsepower engine allows a top speed of 28 miles per hour and with its four-wheel independent suspension, the rugged XUV560E provides excellent ride and handling over uneven terrain. Want to bring more folks along for the ride? Check out the XUV-series entry-level four-seater, the XUV560E S4. In seconds, the back seat transforms into a convertible cargo rack, add that to the John Deere Tough cargo bed with dump capability, and you've got a nearly unbeatable hauling capacity. Need all-weather comfort and speed? Then step up to the XUV835R, our top-of-the-line crossover, featuring a fully-enclosed cab with standard heat and air conditioning, plus a top speed of up to 45 miles per hour.