Heritage Tractor Blog
Wednesday, February 2, 2022
Easy PTO Attachment with Quik-Knect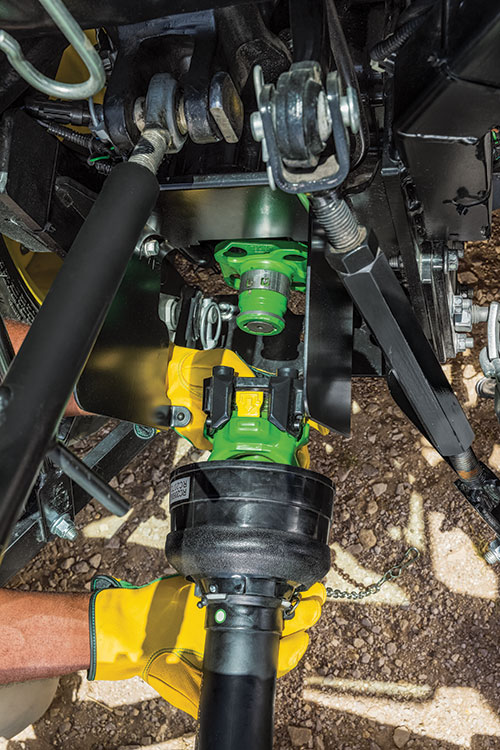 You're all about working smarter, not harder. That's why the John Deere Ouik-Knect system is the right choice for the perfect attachment. Enjoy faster implement hookup and avoid pinched fingers as you connect the PTO driveshaft your box blade, rotary cutter, or rear blade on your compact utility tractor.
This two-part system allows for easier connecting and disconnecting implements by removing the need to twist and force the lining up of the splines. Utilizing a part on both the tractor and implement, the pieces slide together so all it takes is a click to know your PTO shaft has been properly connected. Releasing the shaft with the press of the yellow button makes removing the implement just as smooth.
The Quik-Knect is compatible with up to 115 PTO horsepower and fits most John Deere, Frontier, and other rear implements. If you have any questions or would like to try for yourself how easy it is, contact us today.
Go Back to List