Heritage Tractor Blog
Thursday, November 4, 2021
Tractor Transmissions: What's the Difference?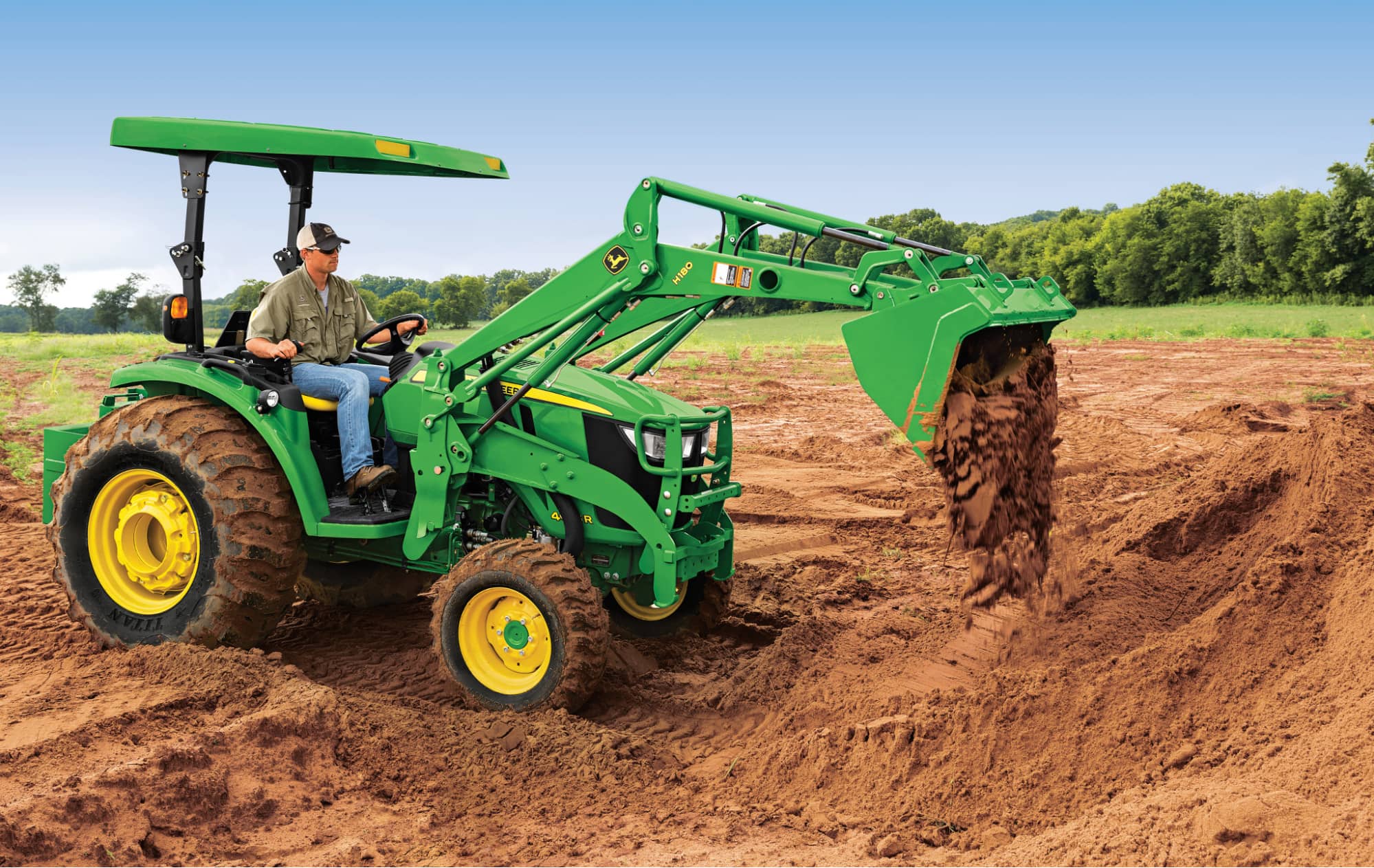 New to the tractor world or just looking for some more information on the different transmission options that are available in John Deere tractors? You've come to the right place. In this article we break down what the transmissions are and what makes them different. If you aren't very familiar with engine talk, it is easy to feel lost when you look at the specs and you see that a tractor is available with multiple transmission options. You might be thinking, "Oh great, I have to choose. But I have no idea which is better or why I would choose one instead of the other." After taking a couple minutes to read through this breakdown, you will be able to make an informed decision on which option is best for you.
eHydroTM
John Deere's eHydro transmissions are the most popular transmission option available right now in compact tractors. First-time tractor buyers often find they are more comfortable operating tractors with an eHydro transmission because they operate very similarly to cars. By using hydraulic fluid to power the drive gears and axles, they eliminate the need for clutching and as a result provide users with a smooth and easy-to-use transmission option.
Gear
The gear drive transmissions are our most basic transmissions. They often have 4 forward gears and two ranges, high and low, as well as reverse. These transmissions provide more PTO power relative to the engine power. They are great for applications where you are operating on rough or sloped terrain. Gear drive transmissions provide you with a steady speed for working.
Heavy-Duty Hauling
Plowing
Tilling
Planting
PowrReverserTM
PowrReverser transmissions are a more advanced form of gear drive transmissions. They often provide 12 forward speeds and 12 reverse speeds. These transmissions are designed for people using their tractors for heavy-duty applications. What makes their transmissions stand out from standard gear transmissions is you can shift between speeds within a gear and from forward to reverse (and vise versa) without ever needing to use the clutch. These transitions are made possible by the hydraulic powershifter.
Loader Work
Rear Blade Applications
Working in Tight Spaces
Planting
If you would like more information on these transmissions, we are here to help! At Heritage Tractor our main priority is to provide you with the help you need, whether that's with buying some new equipment or just helping you understand how our machinery works. Stop by or call your local Heritage Tractor dealership to talk with one of our experts.
Go Back to List