Heritage Tractor Blog
Wednesday, September 29, 2021
Feature Highlight: What is the iMatch Quick Hitch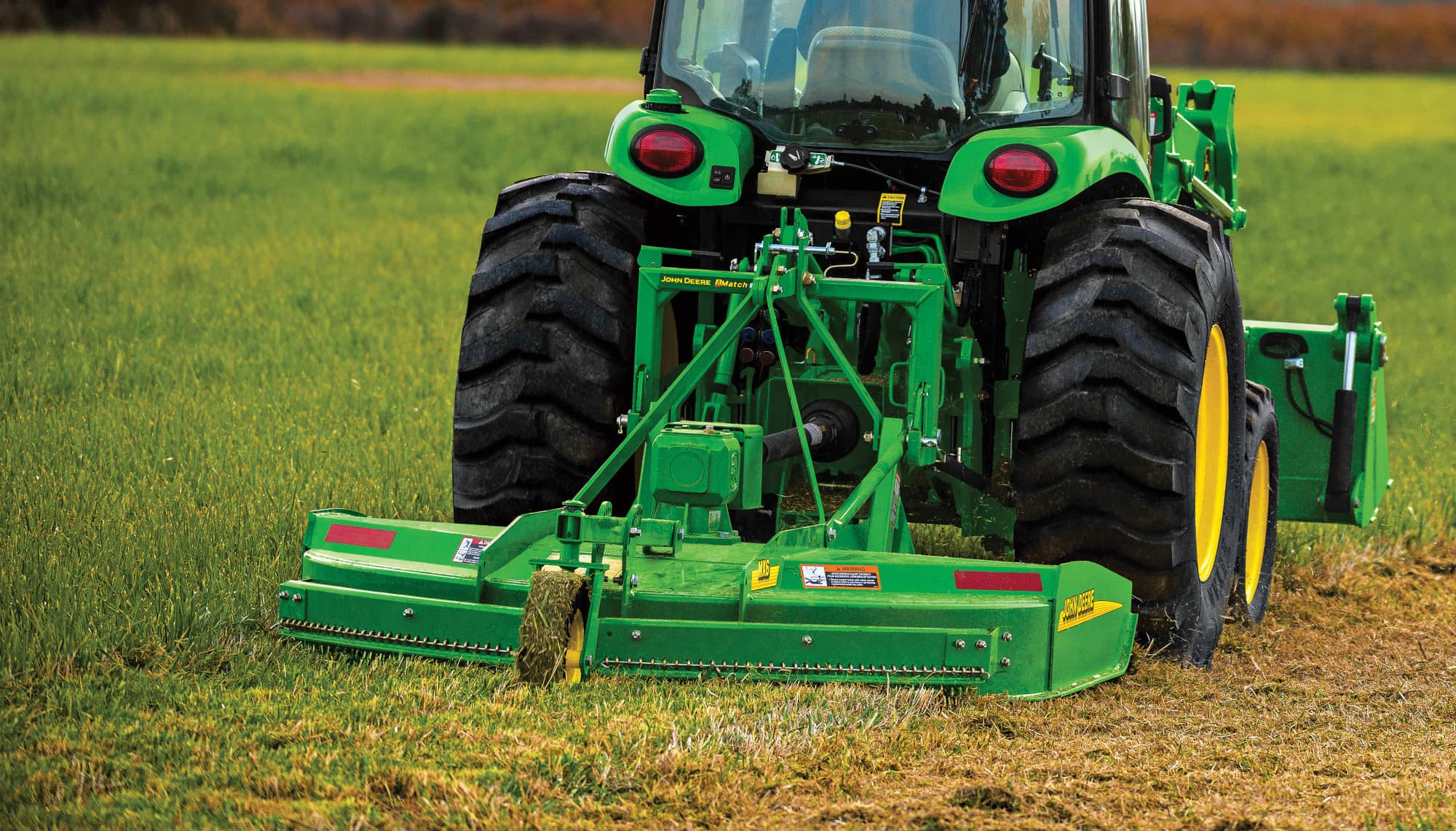 Perhaps one of the most frustrating parts of hooking up implements is perfectly aligning the three-point hitch. Sometimes when you back up to the implement, you are perfectly aligned on the first try, other times it might take 10 minutes before you're lined up close enough to hook it up. John Deere designed an attachment to make this process quick and easy, the iMatch Quick Hitch.
How iMatch Quick Hitches Are Designed
John Deere's iMatch Quick Hitches are built to fit all Category 1 implements that meet the ASAE Category 1 Standard S278.6 for quick-attach hitches. Implements that have a top link pin that is 3/4 inch in diameter and two lift arm pins that are 7/8 inch in diameter are considered category 1 implements. The iMatch Quick Hitch, as shown in the picture below, has three hooks that lock in the implement in a matter of seconds. This attachment removes the need to meticulously back up the tractor and fight to get the pins through both draft arms and the center link.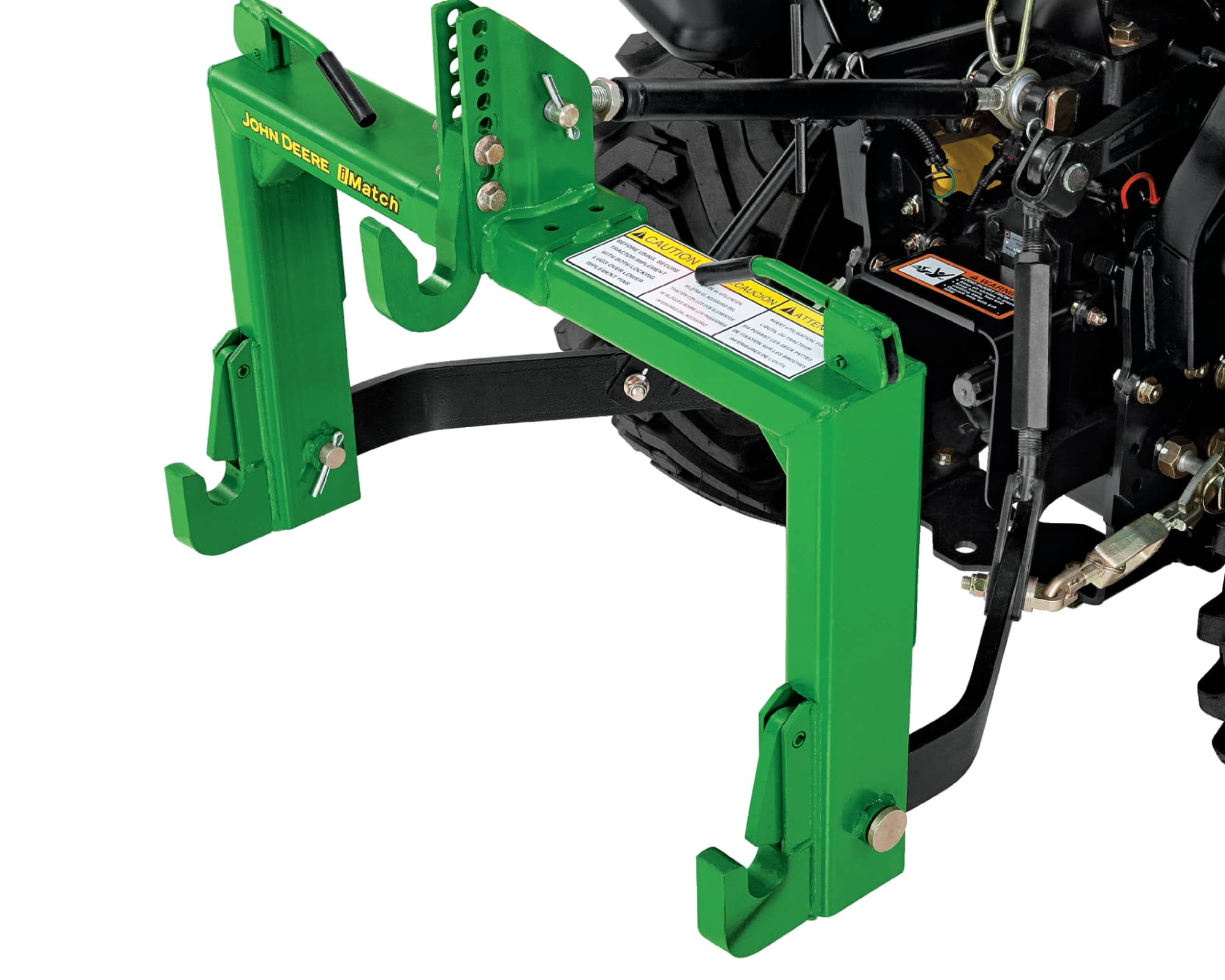 How to Use an iMatch Quick Hitch
You're probably thinking, sure this sounds nice but how does it actually work? To hook up your implement, all you have to do is line up the top hook to the top pin, raise the three point arms, and lock the implement in place with the locking levers. John Deere's iMatch Quick Hitch allows you to connect and switch between implements with ease and little to no hassle.
Get Your Own
If you're ready to make attachments easy, contact or swing by Heritage Tractor to buy your own iMatch Quick Hitch. If you want to take a closer look at these hitches and see how they work in person, come by one of our dealerships to test them out.
Go Back to List