Heritage Tractor Blog
Friday, May 21, 2021
John Deere Sub Compact Tractors: What's the Difference?
Sub-compact tractors are a great solution for homeowners and gardeners looking for power. Cheaper than compact tractors yet powerful enough for jobs found around your land, our John Deere 1 Series tractors are equipped to handle anything from mowing and tilling to hauling and digging.
Because of their low price and high capabilities, these small tractors have grown increasingly popular among our customers. The John Deere 1 Series is made up of the 1023E and 1025R tractors, but how do you know which is right for you?
---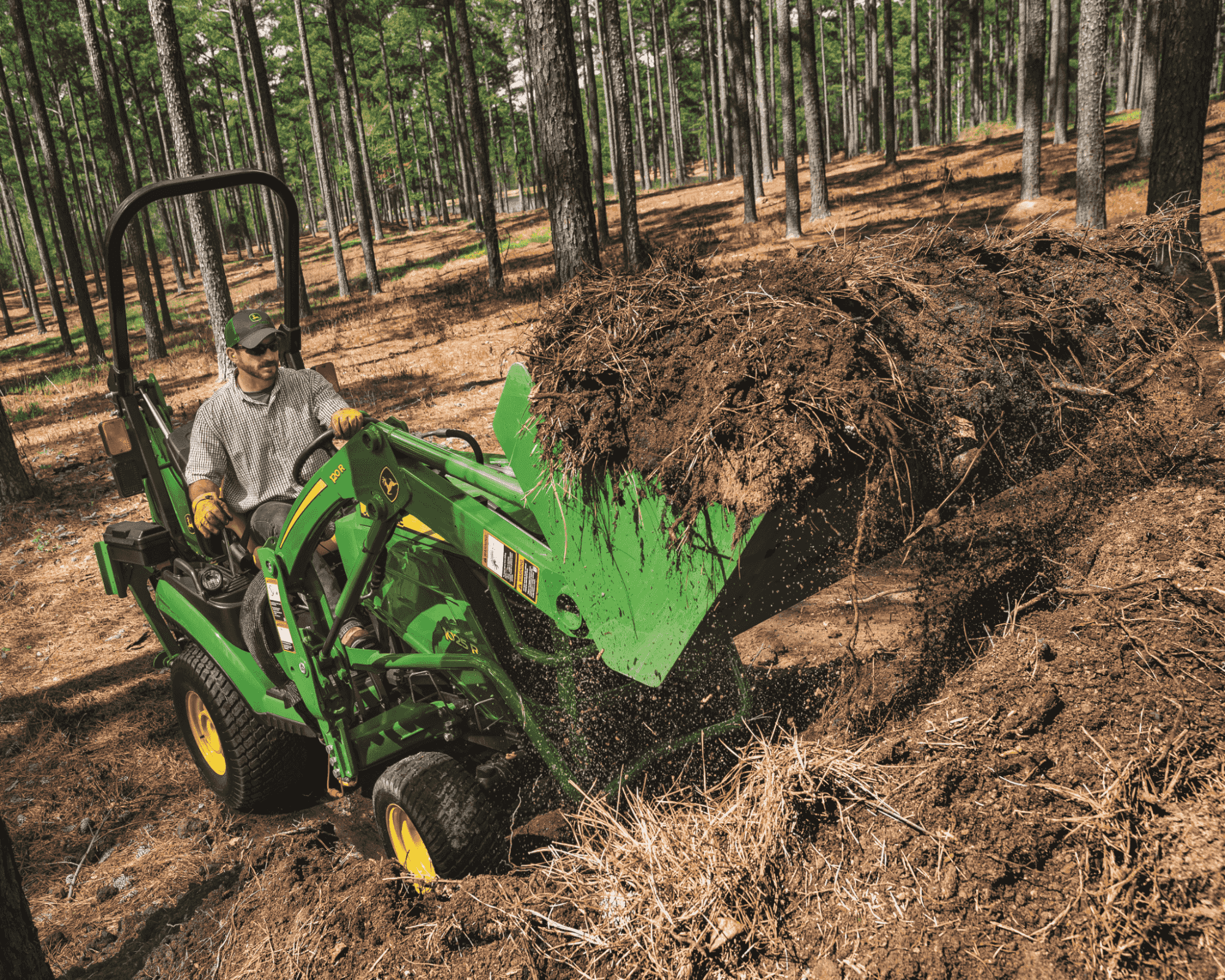 John Deere 1023E
23.5 hp
Learn More About the 1023E Tractor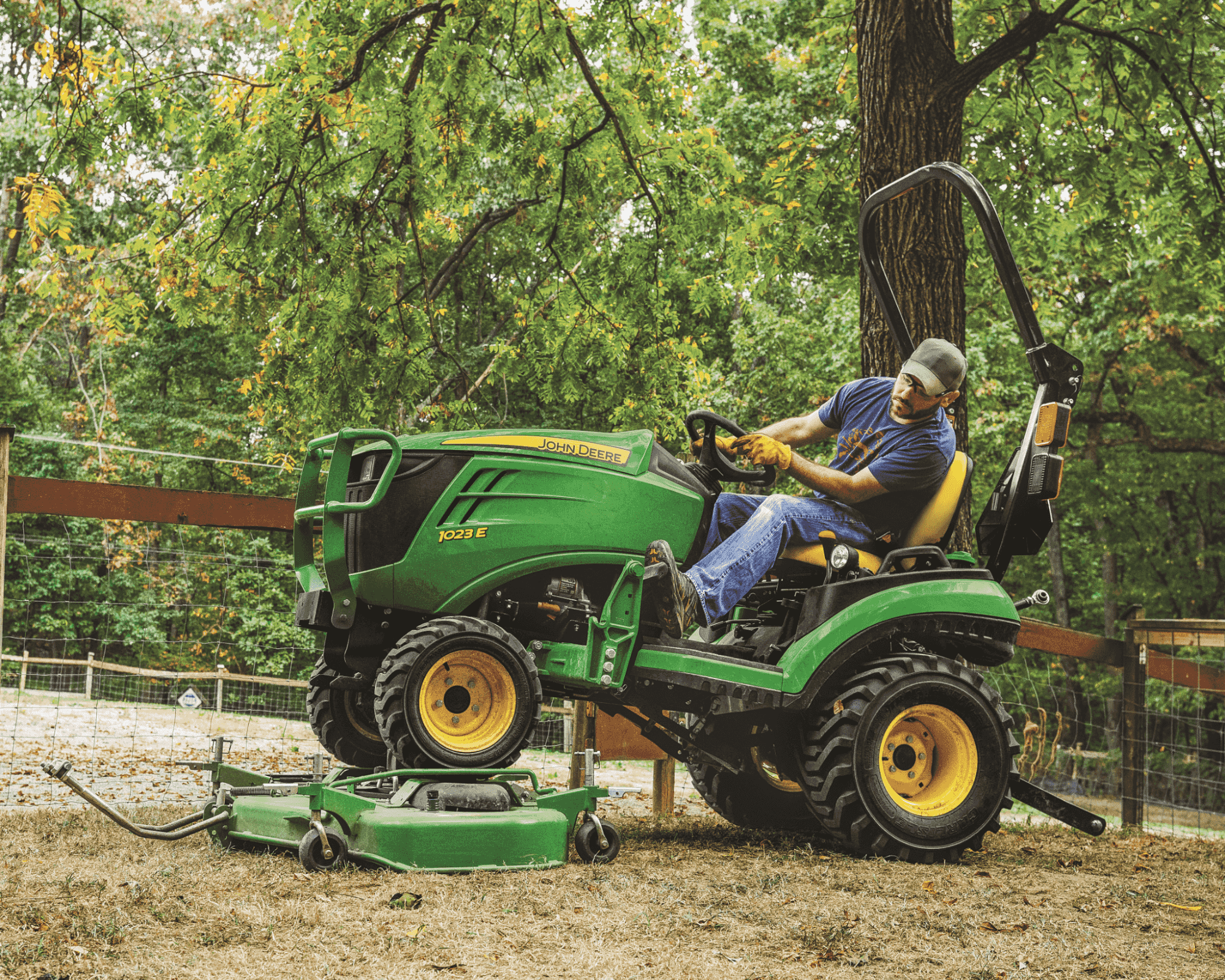 John Deere 1025R
25.2 hp
Learn More About the 1025R Tractor
As the more affordable model, the 1023E offers core functionality without some of the bells and whistles found on the 1025R. Whether you are looking at the price or features included, both tractors offer easy operation, powerful performance, and smiple serviceability. Now let's take a closer look at what sets these two sub-compact tractors apart.
Features
1023E
1025R

Twin Touch Hydrostatic Transmission

With the ability to control infinite ground speeds and direction changes, the Twin Touch foot pedals give operators complete control of the operation. Designed to drive just like you would a car, this hydrostatic transmission is both easy and comfortable to use.

Tier 4 Compliant Yanmar Diesel Engine

This clean diesel engine delivers responsive power and plenty of torque for both models. With varying specs, the 1023E stores 22.4 hp while the 1025R offers a little more torque at 24.2 hp.

3 Point Hitch Control

While both hitches on the sub-compact tractors fall under Limited Category 1, the 1025R features a position control while the 1023E's is select control. The main difference between the two types is the additional comfort the 1025R's position control offers to operators.

Tilt Steering Wheel

Engineered to offer a more comfortable ride, the 1025R's tilt steering wheel allows drivers to adjust the wheel to their desired height. Being able to match the steering wheel to your preference will take unnecessary stress off your stature, improving your overall operating experience.

4WD and Power Steering

This duo makes for easy operation. With fewer turns of the steering wheel, power steering makes it easy to maneuver around objects like trees and flower beds while the 4WD provides the extra stability needed to take on all types of terrain.

12 V Outlet

Keep your phone charged or power up any additional accessories with the 1025R's 12V outlet. With a location within easy reach of the operator seat, you'll find this feature to be very convenient during long work cycles in the yard.
Go Back to List