Heritage Tractor Blog
Tuesday, December 22, 2020
Best Tractor Implements for DIY Projects
We all love the feeling we get after completing a project from start to finish. There is something so rewarding about looking at a project and knowing you were the one to make it all come together. At Heritage Tractor, we encourage you to tackle those "Do It Yourself" projects you've been thinking about. Turning those ideas into realities can be easier than ever with our tractor implements. While all our implements are great for speeding up your DIY projects, we have a few favorites for you.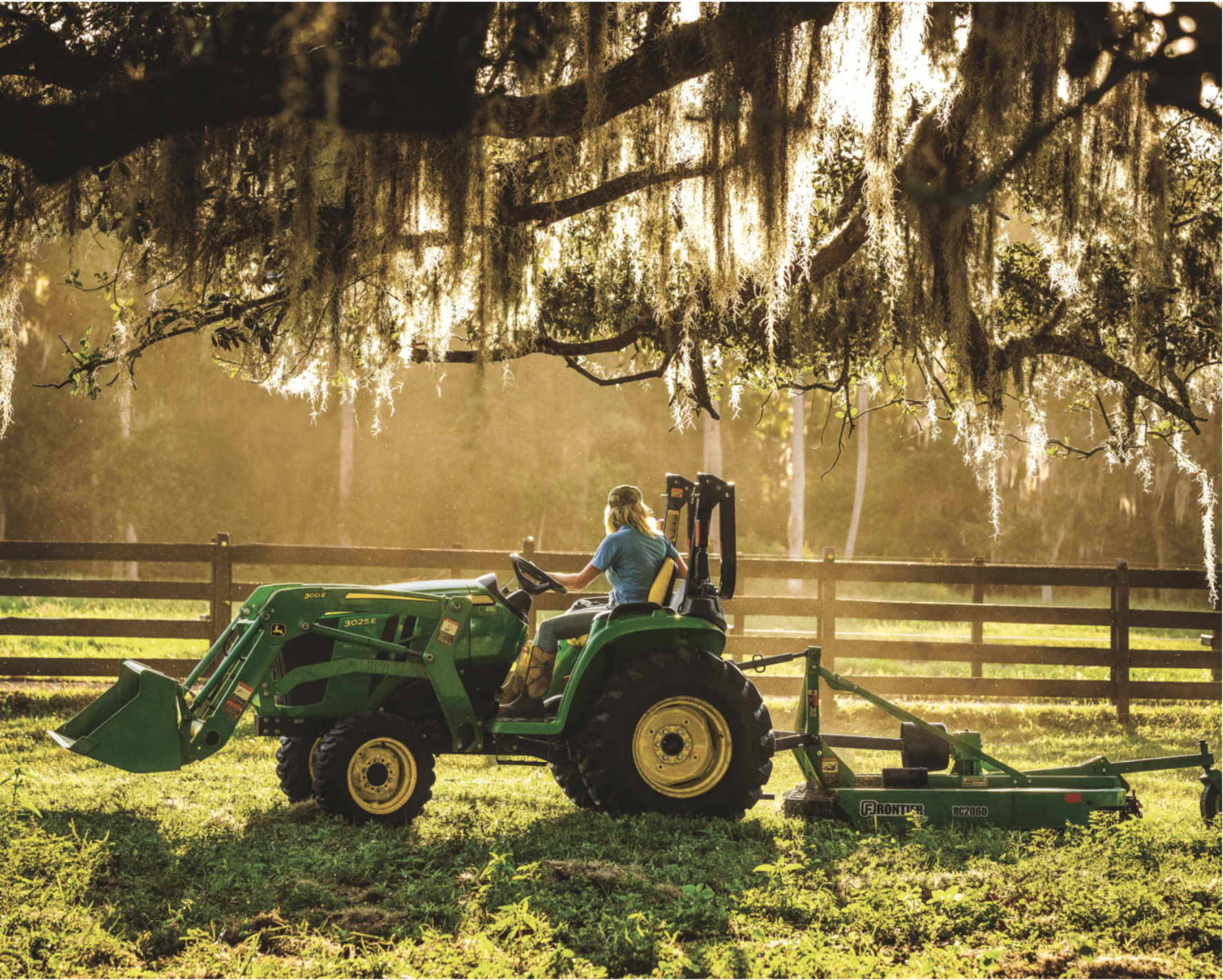 Top 5 Tractor Implements For DIY Projects
Loader
Perhaps one of the most versatile tractor implements is the loader. There are countless opportunities for using the loader on your tractor. The most commonly thought of use is with a bucket but that is by no means the only use. You can quickly turn your tractor into a forklift by attaching pallet forks to the loader. Pallet forks are great for lots of projects such as lifting lawn mowers decks to change blades, carrying fence posts for mending/installing fences, as well as moving pallets that are stacked with landscaping materials such as plants or mulch. You can also use your loader with a grapple bucket. By connecting a root grapple to the loader arms, you can make quick progress of fallen limbs and debris.
Bucket - "Scoop"
While buckets could easily fit into the loader category, there are so many ways buckets can help you do your DIY projects, we figured it deserved its own section. Buckets are great for scooping and hauling dirt for dirt work projects like driveways, gardening, landscaping, and anything else you can think of. Buckets are also great for hauling gravel/rocks for driveways and landscaping projects. You can also use your bucket for hauling firewood, bags of feed, fence-mending supplies, and pretty much anything else that needs to be carried. However, buckets aren't only good for hauling materials, they are also great for grading and leveling ground work for driveway maintenance and landscaping.
Rear Rotary Cutter
Have some land you've been wanting to clean up? A rear rotary cutter is exactly the implement to help you check that project off your list. Rear rotary cutters come in several different sizes so you can get one that is just right for your land and project needs. With a rear rotary cutter, you can maintain pastures and keep them from getting overgrown. If you have tree trails on your property, rear rotary cutters are perfect for clearing up any brush and overgrown grass that has laid claim to your trails. Depending on the size of your rear rotary cutter, you can even do lawn maintenance.
Rotary Tiller
If gardening or landscaping is on your DIY project list, a rotary tiller is a must-have. Rotary tillers are great for doing the groundwork before you put in a vegetable or flower garden. With a rotary tiller, you eliminate much of the grueling hoe work that accompanies gardening. The rotary tiller breaks up the soil with ease and leaves you with much softer, clot free soil for planting in.
Posthole Digger
As the name suggests, posthole diggers are designed for digging holes for posts, but don't underestimate the importance of that. Using a posthole digger when putting in a new fence or mending an old one, relieves you of a great deal of work and frustration. You can use these diggers for more than postholes though. They are great for digging holes for planting trees. Depending on the auger, posthole diggers can tackle some of the toughest and hardest soil conditions. If you have any fence mending, tree planting, or hole digging on your project list, a posthole digger is a great implement to have handy.
For more information on which implements will help you tackle your DIY projects, call your Heritage Tractor dealership and we will be happy to help you find the best implements for you.
Find The Closest Heritage Dealership
Go Back to List