Heritage Tractor Blog
Monday, March 16, 2020
Top Compact Tractor Attachments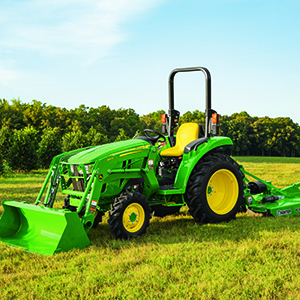 A tractor without anything attached is little more than another vehicle, the implements and attachments make it a workhorse. Implements are the tools attached to the tractor for specific uses (like a loader or rotary cutter). Attachments and accessories are supplemental and can expand the capabilities of the tractor or implement or make it easier to use. There are also accessories that can be for safety or ease of use. Get the most out of your tractor by choosing from more than 600 attachments and implements from John Deere and Frontier.

Feeling overwhelmed with choices? When deciding what is best for you, start by reviewing your chore list.  

Here are our top selling attachments, implements, and accessories.
---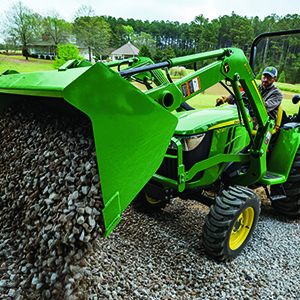 Tractor Loader
With a loader, you have the options to move, dig and dump materials across your property without strain. The standard loader attachment is a bucket, but loaders offer many interchangeable options including snow blades, debris grapplers and bale spears to customize your loader for your to-do list.

Mower Implements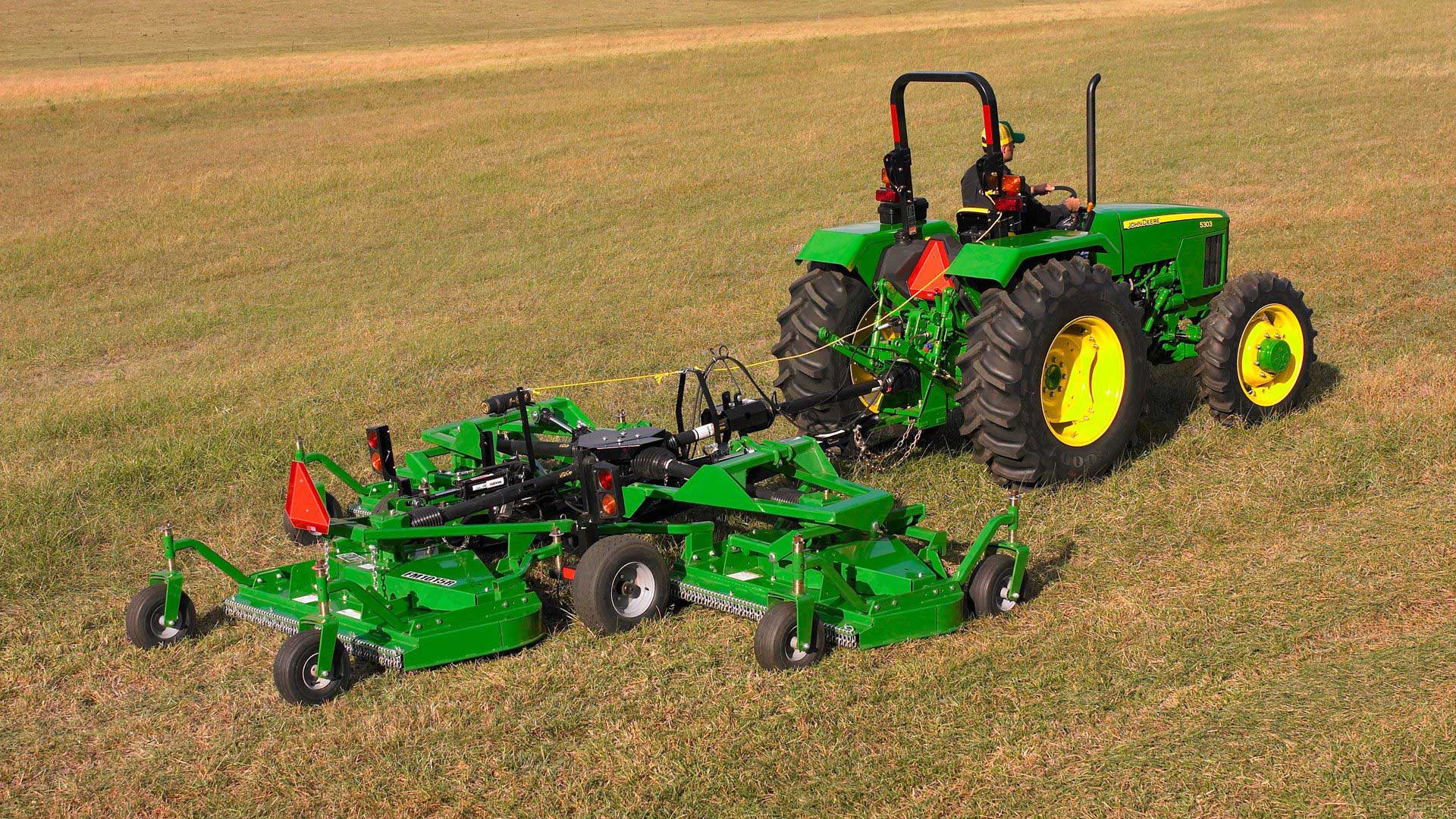 Most properties have large areas of grass that need maintaining. There are several mower options to choose from based on size and type of ground, and finish of cut desired.
AutoConnect Mower Deck:
 Connects to the underside of your tractor and offers drive over options for easy connecting and disconnecting.
Rotary Cutter:
 Perfect for rough, uneven, and hilly areas like ditches and pasture. 
Grooming Mower:
 Offer wide, smooth cuts for an even lawn.
A sales expert can recommend the right mower for your property needs.

Box Blade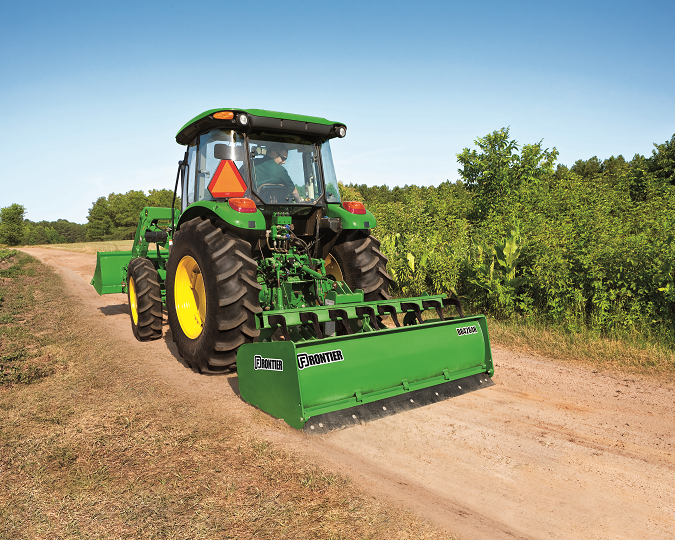 Box Blades offer versatile options that can help with leveling ground, building paths, and maintaining gravel roads. By addng scarifiers, you can do even more with this multi-use tool.
Land planes are a great option for leveling ground if you will not need the many uses of the box blade.


Rear Hydraulic Selective Control Valve Kit

Various attachments require set amount of hydraulic connections, sometimes more than the standard tractor offers. The Rear Hydraulic SCV Kit provides more connections so grapple buckets and other rear attachments can be used to their full potential.
These are just a few of the many attachments and implements to choose from. Make your tractor work for you in all conditions with work light kits, a tractor-mounted snow blower, or a steel-constructed canopy. Whatever the job, Heritage Tractor has options to help you.
View All Implements 
---
To make switching out implements quick and easy, you can choose from  John Deere's specially developed quick attachment options. These John Deere systems are designed to require minimum effort and are interchangeable between implements. 
PTO Quik-Knect™ : Utilizing one connector for the tractor PTO shaft and another for the implement, Quik-Knect prevents twisting or forcing to line-up the splines when attaching rear implements. Operators can simply slide the tractor and implement connectors together until they click into place.


iMatch™ : The iMatch Quick-Hitch provides easy hookup for Category 1 implements for operators with minimal effort. The iMatch allows you to secure the hitch without leaving your seat with attachments such as a ballast box.


AutoConnect™ and Load-N-Go : The AutoConnect Belly Mower Deck is made easily align and drive over the deck to connect to the tractor without too much effort. Operators can also purchase the Load-N-Go brackets for the easy moving of the deck once disconnected. 
Questions? Contact your
local sales expert today
 to learn about the full list of attachment, implement, and accessory options.
Go Back to List