Heritage Tractor Blog
Monday, March 16, 2020
Don't Get Stuck this Spring
Pre-Season Maintenance can save time and headaches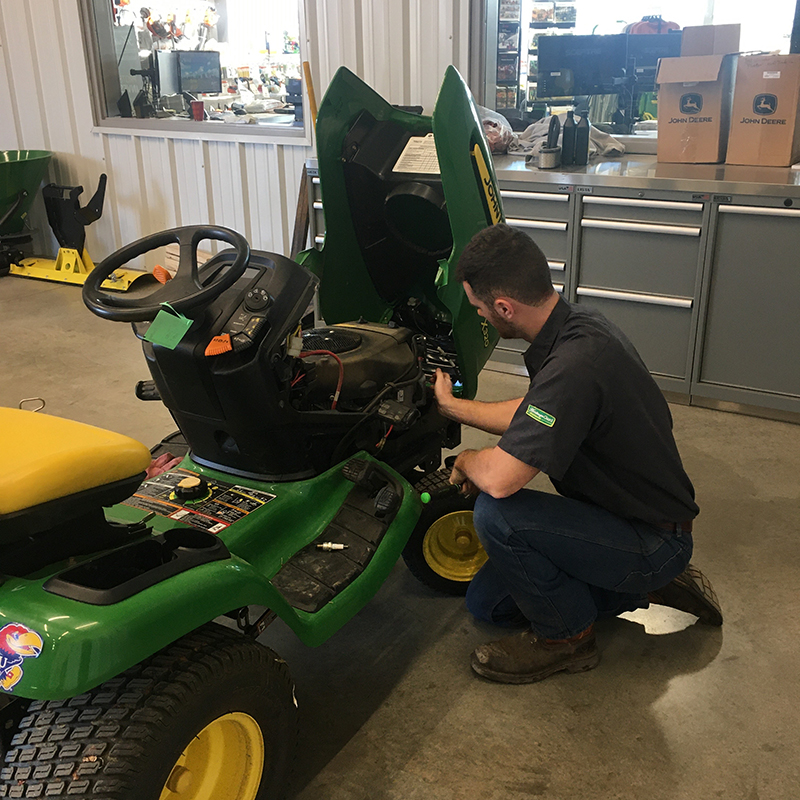 For most people, January brings to mind snow and new year resolutions — not their mowers. Now is one of the best times of the year for routine maintenance.

There are two options when it comes to maintenance. You can schedule an expert technician to complete a HeritageGard comprehensive maintenance, or, if you are more of a do-it-yourselfer, you can complete the routine checks to ensure the machine's performance in the Spring.

Here are 5 tips from Heritage Tractor to check your machine this winter.

Fuel Stabilizer is important to add to the gas tank if gas is going to be left for a long period of time. Old gas without stabilizer makes your machine harder to start and can cause buildup in your engine.
Check your battery charge. Heritage Tractor suggests disconnecting your battery during the winter to combat cold temperatures. It's also important to check the charge prior to your first mow of the season.


Sharpen mower blades before the first cut of the year. Sharp blades create a cleaner cut and a more even lawn. This can be done with a metal file or by a Heritage Tractor technician.


Clean your deck of built up debris. The yard clippings and mud caked under the deck can cause rust and obstructions to the discharge chute while mowing.


Check spark plugs, filters, and oil. these may need to be changed after a full season of use, as dirty or aged parts can reduce the efficiency of your machine. A Home Maintenance Kit from Heritage Tractor contains all the filters, oil, and spark plugs needed for your John Deere lawn equipment.
Order Online with our Virtual Parts Counter or stop by a store to stock up on parts to service your machine at home.

Or schedule a full-service winter maintenance and save up to 20% off our standard service price – but only until February 29,2020.
Go Back to List