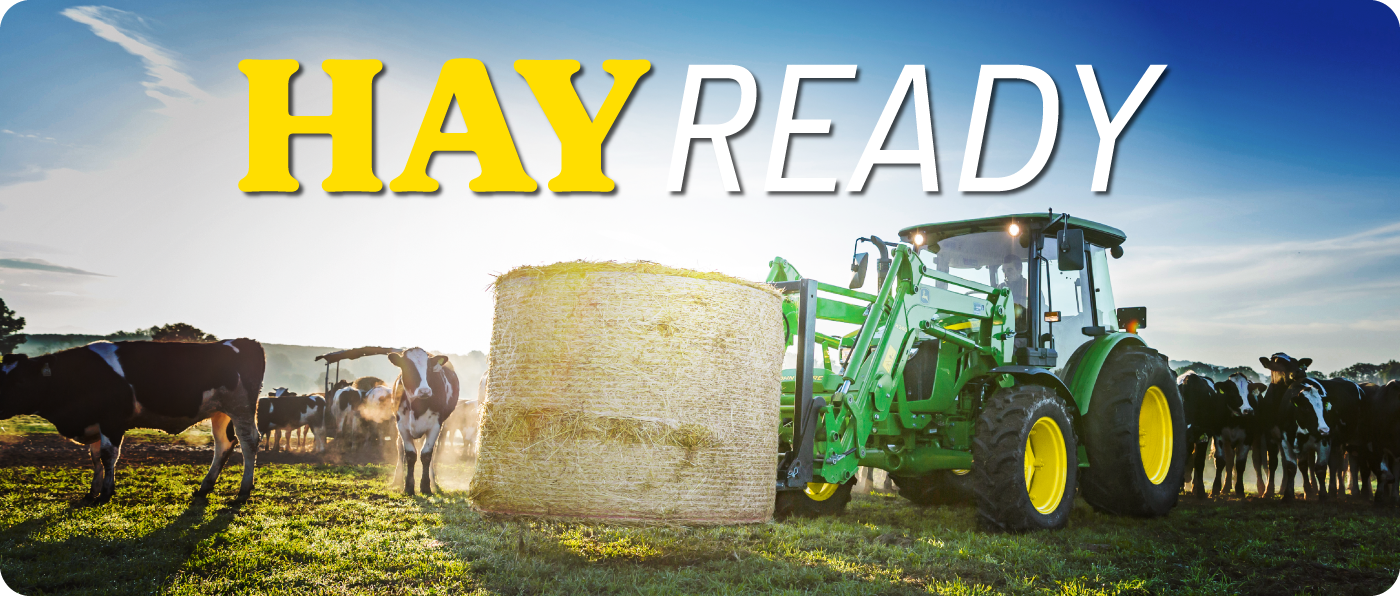 Your One Stop for Everything Hay
Are you ready for Hay Season? Gear up and maximize your savings during our spring sale.

12% OFF SELECT
 ATTACHMENTS
1
for round balers and rotary cutters:
Variable Core Valve Kit, High Moisture Kit and
Anti-Windrow Kit for Rotary Cutters

Find a Store

15% OFF

 SQUARE
BALER PARTS
2
Before you harvest hay this season, replace parts on your small or large square baler to deliver higher-quality, longer-lasting feed.

Order Online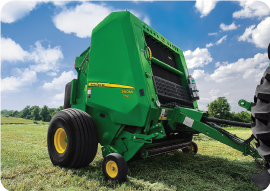 1.9%

 FOR 36 MO
3 

ON
SELECT DEERE Equipment

Take advantage of low-rate financing on select new John Deere Round Balers and Mower Conditioners


View Equipment
---

---
Request More Information
(1) Valid through May 31, 2023.  12% off the total purchase of select attachments from 3 categories. Variable Core Valve Kit: BE23827, BE24159 and BE32298; High Moisture Kit: BE23829 and BE23828; Anti-Windrow Kit for Rotary Cutters: BP18444, AW32912, W50303, W50135, W50304, W49241, AW32912 and W48615
(2) Offer valid on qualifying purchases made between February 1, 2023 and March 31, 2023. Receive 15% off the agreed upon purchase price of parts for small (models 336, 346, 327, 337, 347, 328, 338, 348, 466, 467, 468) and large (models L330, L340, L331, L341) square balers, to be applied to the total before applicable sales taxes, shipping rates and delivery charges. Excludes grease, oil, net wrap and allied products.
(3) Offer valid on qualifying purchases made through May 31 2023. Subject to approved installment credit with John Deere Financial. No down payment required. $28.60 per month for every $1,000 financed. 1.9% APR for 36 months only. Taxes, freight, setup, fees, and delivery charges could increase monthly payment. Sales made to government agencies, company direct sales or other businesses/agencies that participate in John Deere's Special Discount Program or in John Deere's Rental Business Program are not eligible.
Available only to Heritage Tractor customers in our area of responsibility, which include select counties in Kansas, Missouri, Arkansas, Oklahoma and Nebraska.