Honda Equipment for sale in Olathe, Kansas | Heritage Tractor
From their humble beginnings building basic motorcycles and scooters, Honda has since grown to be one of the world's most trusted brands. Their cars, SUVs, small equipment and motorcycles top nearly every list when it comes to value and rock-solid reliability.
Are you in the market to buy a reliable Honda generator, mower, pump, tiller or snowblower in Olathe, Kansas? Then stop by your friendly Heritage Tractor dealership today. We carry the full line of small Honda equipment, and our extended warranty coverage can keep your Honda equipment working hard for years to come. Stop in today, or check out our full selection of Honda equipment online right now.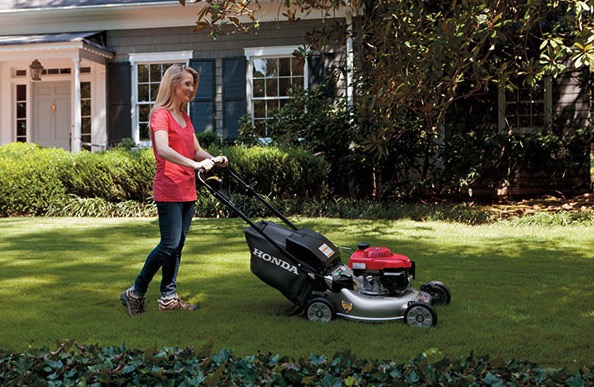 ---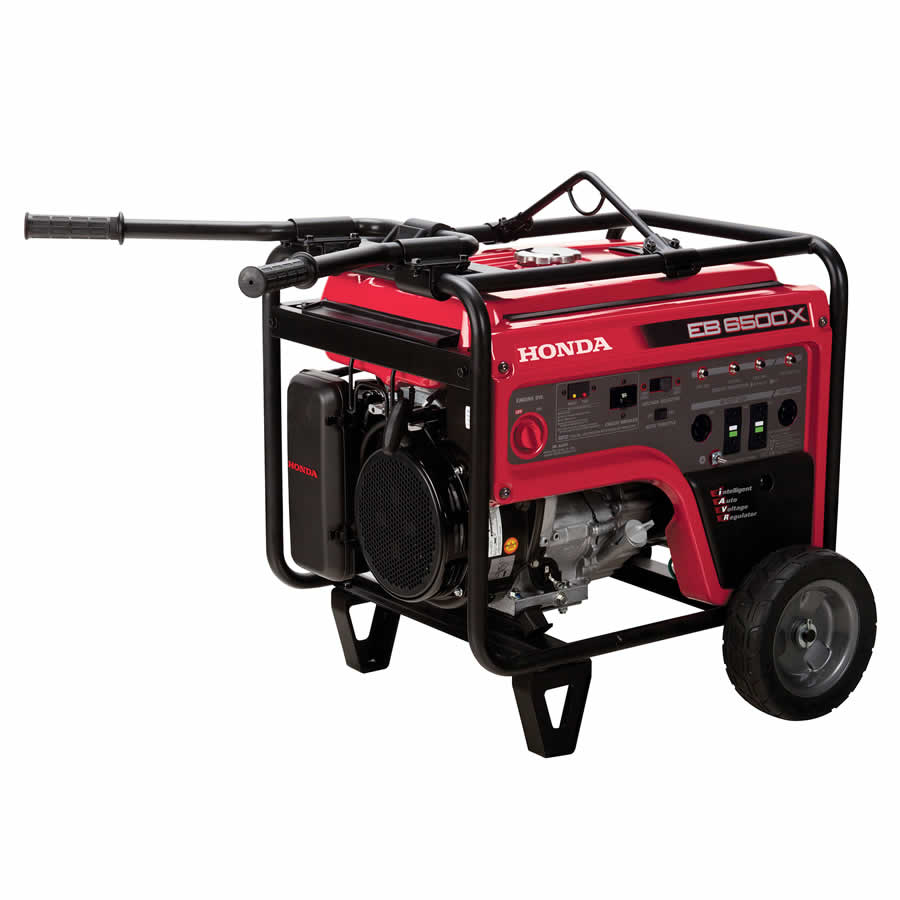 Until the lights go out, we forget how much we depend on electricity to make our daily lives possible. Don't let the next power outage keep you in the dark! Plan ahead and purchase an efficient and reliable Honda Generator from Heritage Tractor. We've got the full lineup of Honda Generators, starting with the compact EB2000i, with whisper-quiet operation, 2000 watts of power, and a run time of 9.6 hours on a single gallon of gas! Prefer a solution that can push a current to more devices and tools? Then check into the jobsite-ready Honda EB6500X generator, featuring a commercial iGX engine, heavy-duty wheeled frame, 6,500 watts of power, a lift hook for hoisting by crane or lift strap, and the option of 120V or 240V at the flip of a switch.
We're beginning to feel the heat of summer, but as sure as the sun will rise, the snows of winter will come again. This winter, trade in your snow shovel for a durable, reliable Honda Snowblower from Heritage Tractor and save your energy for more important things. Whether you've got a small walk to clear or a string of commercial properties to manage, there's a Honda Snowblower for you at a price you can afford. Choose from any of eight hard-working models. For smaller jobs, try the easy portability and storage of the Honda HS720AS. With a 4-cycle 190cc Honda engine, it can clear up to 20 inches at a pass, and move an impressive 1,800 pounds per minute! Got bigger jobs? Then maybe you're ready for the Honda HSS928AT. With track drive and adjustable auger height, it can clear up to 28 inches in a pass and throw snow up to 52 feet!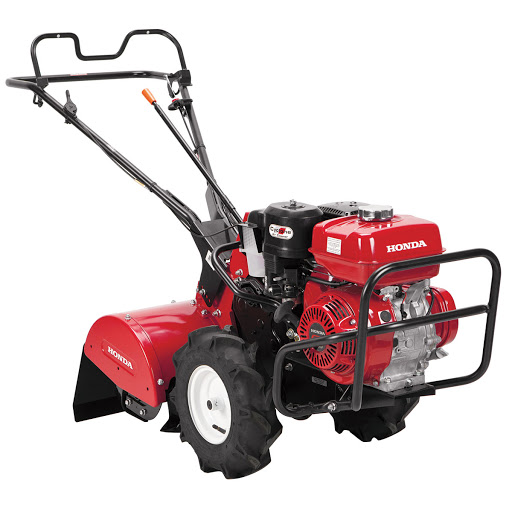 Before the seed can go into the ground, you've got to loosen and prep the soil. That used to mean backbreaking labor, but with a Honda tiller from Heritage Tractor, you can save yourself plenty of sweat on your way to those fresh-picked squash, corn, watermelons, tomatoes or ornamentals. If you've got a small garden or flower beds to till, make it easy with the portable Honda FG110. Weighing only 29 pounds, the FG110 features an easy-starting mini 4-stroke engine, plus patented hybrid tines for unsurpassed performance. You can even make your FG110 do extra duty with attachments including an aerator, edger, dethatcher or digger. For bigger gardens, there's the Honda FRC800, with a 20-inch tilling width, commercial grade construction, and reliable, easy-starting Honda commercial engine. With three forward speeds and reverse, you work at your own pace.